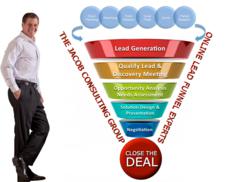 "Who wants to be on the same Social Network as their grandmother? Lookout Facebook...MySpace is coming back with a vengeance".

Andy Jacob
'The Sales Guru"
San Francisco, California (PRWEB) June 27, 2013
Andy Jacob, called one of the world's leading experts on the consumer "Sales Cycle" calls MySpace one of the biggest comeback stories of 2013. According to Jacob, MySpace continues to re-invent itself and is further aligning itself with music industry partners and taking onboard high profile advertisers. The company is winning new fans and gaining back its market share of the social media scene with concerts co-promoted with Jimmy Kimmel Live, who will stream them live from Hollywood in full HD TV. The concerts will also be available on MySpace for fans to play at their convenience.
Jacob says,"This is sure to bring in new fans to MySpace who were valued at $580 million when bought by Newscorp who sold the company for just $35 million a few years later".
The company is also launching a series of "Music First" concerts with another high profile sponsor, Bud Light, which will further help in winning more new fans, as the company now begins to focus on defining itself as a music specialist.
While MySpace has had several previous re-inventions of itself, this latest one has impressed Jacob primarily due to them now focusing on the music industry. Jacob says, "While there had always been a heavy music involvement on the site, it was not solely focused on it before now. MySpace's new look is now much cleaner and a lot of the annoying flashy graphics have gone away".
It seems that this latest re-invention is beginning to work well with traffic up 36% since December 2011. This has helped in attracting new investors including the high profile sign up of Justin Timberlake. The company is due to release a music subscription service for mobile this year, which should also prove popular as due to its catalogue of 27 million songs from unsigned artists it will be able to beat Spotify and Pandora on overall pricing.
Andy Jacob, CEO of Jacob Consulting Group says, "I like the partnerships MySpace is putting together, and they are making it hip again. Kids don't want to be on the same social network as their Grandparents, so MySpace has a chance at the title again. From a sales cycle perspective, they are focusing in on music on the front end as a channel delivery system, which will then place their new, young, hip visitors into their sales funnel: A very smart way to refocus themselves."
About Jacob Consulting Group:
Andy Jacob is one of the world's leading authorities on the customer "sales cycle". Jacob is very familiar to many Americans who have seen him featured on local and national television, have heard him on syndicated radio, and have read about his business expertise in national publications including the Wall Street Journal. Jacob marketing prowess has been spotlighted on "Oprah", and he has been a guest financial expert on NBC, CBS, ABC, FOX, Bloomberg, TNT, and many others. Jacob is the author of many published articles and periodicals including "My Sales Force Is Better Than Your Sales Force", and "The Internet Marketing Guide." Known to many as a leading sales force and marketing guru, Jacob co-founded World Wide Financial Services in 1989, founded Inc.500 online advertising and media group LeadPile in 2003, and is the founder of Jacob Consulting Group, the only business consulting firm in the world that guarantees your results.