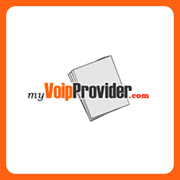 To host or not to host is really not a question these days. Hosted phone service is exponentially cheaper than traditional phone service, plus it opens up more business features as well.
(PRWEB) June 27, 2013
To host or not to host is really not a question these days. Hosted phone service is exponentially cheaper than traditional phone service, plus it opens up more business features as well.
A hosted PBX is a huge money-saver for growing businesses that have several extensions lines and a high volume of phone calls. A hosted PBX uses Internet calling, also called VoIP calling, to connect calls. VoIP calling often saves businesses anywhere from 40 to 60% off of their office phone bill.
There are plenty of VoIP providers to choose from when selecting the right hosted PBX service to go with, which is why My VoIP Provider is narrowing it down and revealing the top 5 business VoIP providers that offer hosted PBX service.
1. Jive
Jive is a fantastic business VoIP provider that offers hosted PBX service. Jive's extensions come in unlimited form or metered form, depending on the preference of the business. All of Jive's systems are reliable and scalable, which is perfect for growing businesses. Jive's hosted PBX service comes with caller ID, music on hold, call routing, dial-by-name directory, and call recording. Jive suits the needs of small to enterprise-sized businesses, as well as the public sector. Jive now offers hosted solutions for the government and educational clients.
2. Ironton Global
Ironton Global is one of the best companies to help small and medium-sized businesses make a big impression in the marketplace. Ironton Global offers hosted communication that is specifically designed to help small and mid-sized businesses upgrade to top-class infrastructure and communication. Their hosted PBX service is fully integrated and includes voice, messaging, conferencing calling, and call mobility. Ironton Global offers other helpful hosted services, such hosted Internet faxing, hosted auto-attendant, and hosted disaster recovery.
3. Vocalocity
When it comes to prices, Vocalocity offers some of the cheapest hosted PBX services available. Vocalocity's extensions are priced at $14.99/month per extension. Recently, Vocalocity has turned its attention to mobile capabilities. The business VoIP provider has incorporated mobile extensions that connect to the hosted office PBX. This means that businesses can stay better connected with a remote workforce. The workers never miss any important phone calls and the company never pays high monthly prices.
4. RingCentral
Businesses come in all shapes and sizes and RingCentral can help each one. RingCentral has three major plans to fit small to large businesses. For small businesses with 2-19 users, RingCentral offers a plan for $29.99/month per extension. Mid-sized businesses with 20-99 users can chose the $21.99/month per extension plan, and large businesses with 100+ users can chose the $19.99/month per extension plan. RingCentral includes a few other useful hosted services such as IP faxing.
5. 8x8, Inc
Not all businesses have an American zipcode. 8x8, Inc is the perfect hosted PBX provider for companies with international locations. With 8x8, Inc's Unlimited Extension plan, businesses have unlimited calling within the US, Canada, Puerto Rico, Guam, US Virgin Islands, France, Ireland, Italy, Spain, and the United Kingdom for only $29.99/month per extension. For more access to more countries, 8x8, Inc also offers a Global Extension plan for $79.99/month per extension, which offer cheap calling rates to over 40 international countries like France, Hong Kong, and Sao Paulo.
A good host knows how to serve and offer enticing options. With VoIP and a hosted PBX, VoIP providers can offer customers the very best phone service and enough free extras to make businesses of all sizes happy.