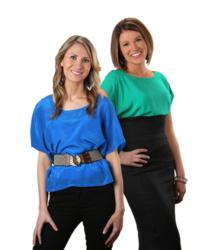 Boise, ID (PRWEB) June 27, 2013
Family campouts conjure nostalgic images of s'mores under starry skies, and pines wreathed in campfire smoke and laughter. Today, over 140 million Americans pursue some form of outdoor recreation. With an annual national expenditure of over $600 billion, gearing up for a family overnighter can be challenging for unprepared campers.
TheKrazyCouponLady.com founders offer a unique blend of tactics to help keep family camping trips budget-friendly.
Research. You don't have to be a seasoned pro to enjoy an unforgettable trip. For information about land access, supplies and more, spend a few minutes on the phone (or online) with your local natural resource office. State parks and the U.S. Forest Service are excellent starting points.
For those who prefer the comfort of home, many agencies and private organizations maintain full-service campsites that feature full-time hosts, water, power and other amenities at a reasonable price (around $15-$25 a night). For more options about accommodations and fees, check out http://www.freecampsites.net.
Go guided. Choosing a destination is fun, but often confusing; for more guidance, outdoor retailers like REI, and non-profits like the YMCA offer clinics, guided trips and even rental equipment to first-time outdoor adventurers. Teaming up with friends is another avenue to cut costs and gain access to equipment.
Meal plan. While there are numerous ready-made meal options available, planning and assembling your own camp menu at home is a smart way to save. Turn to your grocery stockpile to combine and bag any dry or canned ingredients like rice, beans, cereal, etc. Precook meats and vegetables and keep them on ice (freeze milk jugs full of water to keep coolers chilled for days). Camp fare should be a quick and easy recombining of prepared ingredients, with a few campfire treats like hot dogs or marshmallows thrown in for fun.
Shop around. While giant retailers like Walmart have expanded their affordable outdoor inventory to include tents, stoves and more, some of the best deals come from online discount retailers. Sierra Trading Post, Backcountry and Bentgate are first-rate sources for deep discounts on outdoor purchases. Second-hand stores also provide savings on a variety of items.
When you do settle on a purchase, test it out on a backyard overnighter with the family. The kids will love it, and it's a valuable opportunity to master equipment and address any problems before the big trip.
Ebates goes outside. This well-known online cash back rebate service works for more than everyday purchases. Outdoor super-store REI offers cash back rewards, and online giant Amazon has joined to give 3% cash back on outdoor purchases.
Stay current. If you're struggling for ideas, turn to the TheKrazyCouponLady.com for more coupons, sales and tips on how to keep family camping affordable.
Heather Wheeler and Joanie Demer, founders of TheKrazyCouponLady.com and authors of Pick Another Checkout Lane, Honey! are money saving, bargain shopping and frugal living experts. With their knowledge and savvy, they've sold over 50,000 books, garnered 5 million viewers per month at http://www.thekrazycouponlady.com, over 930,000 Facebook fans and more than 35,000 Twitter Followers.