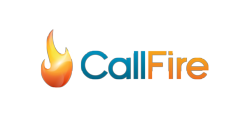 "CallFire's innovative telephony solutions provides a hefty ROI for a midwestern company that helps the little guy."
St. Louis, MO (PRWEB) June 28, 2013
With more than 100,000 clients all over the U.S. and Canada, CallFire's reach has been exponential, such as with the case of the St. Louis, MO-based Sync Payments and Sync Loyalty payment processing and marketing company.
Sync came to CallFire because they needed a better way of reaching out to potential clients, such as boutiques, restaurants, bars, etc. What Sync offers their customers is a service that helps reduce fees associated with credit card transactions as well as a service offering marketing strategies that help them compete with big box retailers.
Despite these great programs, Sync needed a strategy of their own to let local businesses know that they are just around the corner and ready to help. So, Sync came to CallFire.
CallFire in 'Sync' With Their Needs
For more than a year, the company's president, Nick Thuston, had been using CallFire to introduce his services to the community with the Voice Broadcast and Cloud Call Center solutions.
He streamlined a way to quickly launch cold-call campaigns to local businesses and kept track of appointments with future clients as well as other critical information through the Cloud Call Center.
For just pennies per call, Thuston says CallFire has allowed him to expand his business and put more people to work.
"My 'Appointment Setter' initiative as a whole has worked. The forecasted ROI was realized immediately and CallFire was an integral part of that success. We are now looking to expand the program and hire a few more people."
Another company's achievement coming full circle with CallFire. 360 degrees of success, we call that, "The Ring of Fire."
To read the full case study, click here:
http://tinyurl.com/o7fqgxo
About CallFire: Since 2004, CallFire (callfire.com) simplifies telephony, making sophisticated, expensive carrier class telecom capabilities available through an affordable, easy-to-use GUI and API platform. Any business, from start-up to enterprise, can reach its customers on any device, using text messaging or voice, with CallFire's massively scalable, cloud telecom platform and SMS gateway. CallFire products include Voice APIs, Business Text Messaging, Voice Broadcast, Local Phone Numbers, Toll Free Numbers, IVR, Power Dialing for agents and more. Call analytics enable CallFire's more than 100,000 users to reach customers more often using call tracking, virtual phone service, dialers, and mobile messaging.