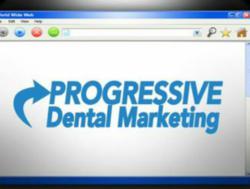 Dunedin, FL (PRWEB) June 26, 2013
Progressive Dental Marketing is now marketing for dental professionals outside of the immediate United States, expanding their clientele into Saint Thomas. Marketing since 2009, this is their first client from an outer territory.
Currently marketing for dental professionals in the United States, Canada and Italy, PDM continues to build their clientele and are excited about their international expansion. PDM is recognized as the industry leader in respect to marketing laser dentistry and large surgical cases including dental implants.
Each marketing campaign starts with a launch package that includes comprehensive staff training, custom content, and cutting edge printed materials to assist the staff in communicating the complexity of the large surgical procedures. In many cases PDM will create an educational online presence to establish the doctor as the expert in their respected community. This is achieved with best in class web development, graphic design and strategic objectives. It is not uncommon for new doctors to seamlessly change from having zero or one link on the first page of the search engines to five to seven links. It is PDM's philosophy to utilize press releases, articles, videos, local listings and organic SEO to achieve this domination.
Press release packages are offered to cover topics such as "laser gum surgery", "dental implants" and "cosmetic dentistry". PDM has qualified staff in-house to advise and train the dental clients' front staff on successful ways to take inbound lead calls and effective conversion. With call tracking numbers for each client and 24 hour support, PDM is ready to ensure all clients have their best opportunity to succeed. Expanding into Saint Thomas will give PDM the opportunity to build on their marketing services and apply their expertise in a new and exciting market.
Learn more about marketing opportunities in your area today by calling (727) 286-6211 and visiting http://www.progressivedentalmarketing.com.
About the Firm
Progressive Dental Marketing has "changed the game" in regards to marketing for high dollar surgical cases by implementing a full circle marketing approach. PDM is a leading dental marketing company that is top in its class for automating targeted patients through online marketing, seminars, direct mail, TV, radio and referral programs. This includes just as much interaction and focus with the doctor and the staff as it does marketing its self. PDM is the only marketing firm that mandates its clients to participate in phone and treatment planning training before the marketing commences. This ensures that the doctors get a fantastic ROI and the staff members are ready to handle the increase in new patient calls and activity. PDM maintains a 97 percent client retention rate, which is leading by a large margin among dental marketing companies! Progressive Dental Marketing is based out of Dunedin FL and never charges for an initial consultation. We have account managers and consultants on staff that can answer any and all of your questions. To learn more about Progressive Dental Marketing, visit their website at http://www.progressivedentalmarketing.com and call (727) 286-6211.