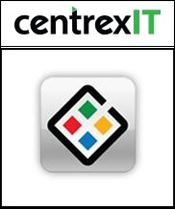 "We have an industry-leading approach to simplifying the technology solutions process, broken down into four complementary blocks: buildIT, manageIT, cloudIT, and growIT," said a spokesperson
San Diego, CA (PRWEB) June 27, 2013
CentrexIT, a premier San Diego IT support firm based in the San Diego area, is pleased to announce that it has sponsored a golf tournament known as the Wounded Marine Annual Fund. The company is one of several to sponsor the tournament, which will provide financial aid to soldiers who lost limbs in combat.
The Second Annual Wounded Marine Fund (WMF) Celebrity Golf Classic set for Monday, July 15 at La Costa Resort and Spa's Champions Course beginning at 12:30 pm with a shot-gun start. For more information, visit http://www.thewoundedmarinefund.com.
As a stalwart firm for IT services in San Diego, CentrexIT has always been committed to the local community. The company stands firmly behind the cause put forth by the Wounded Marine Fund, and is proud to offer its financial support to wounded veterans. As for the golf tournament, it's a major event that will feature celebrity golfers and an awards dinner. The combination of a great cause and a lot of fun made supporting the local San Diego event a real winner.
Aside from its charity work, CentrexIT is dedicated to offering fantastic IT support to San Diego companies. According to a spokesperson for the company, "We have an industry-leading approach to simplifying the technology solutions process, broken down into four complementary blocks: buildIT, manageIT, cloudIT, and growIT." These components include the products and services a business requires to support a stable and secure environment for the resolution of IT challenges, and CentrexIT is there every step of the way to make it happen.
About CentrexIT
Since it was established in 2002, CentrexIT has worked hard to provide the very best San Diego IT consulting service available. With a business focus on clients and local partnerships, the company offers solutions for business technology needs of all kinds in the San Diego area. For quality San Diego IT services based on 10 years of actual client results, CentrexIT is the best choice. For additional information, please visit, http://centrexit.com/.