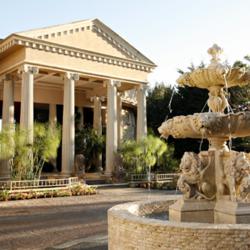 Naturally, living in a thriving urban environment has lots of cultural and social benefits, but there are some pitfalls to avoid, as well. - Pax Prentiss
Malibu, CA (PRWEB) June 27, 2013
New figures from the city of San Francisco show that the number of emergency room visits linked to alcohol are steadily rising. Between the years 2006 and 2008, the number of adults per 10,000 San Francisco residents that were hospitalized for alcohol-related issues was 43. Between 2009 and 2011 that rate increased to 61 hospital visits per 10,000 residents. The vast majority of people who were hospitalized due to alcohol were men, ranging in age between 45 and 64.
San Francisco remains one of the top 10 American cities for both bars and restaurants per resident, according to Trulia, a real estate website.
The City health report did include more positive statistics that revealed a drop in HIV incidents, rates of adults who smoke, and preventable emergency room visits.
"Naturally, living in a thriving urban environment has lots of cultural and social benefits, but there are some pitfalls to avoid, as well," said Pax Prentiss, CEO of Passages Addiction Treatment Centers, in Malibu and Ventura. "At our addiction treatment centers, we have learned that people come to us from all walks of life, with a single goal, to heal their addiction. One common element that helps us treat our clients' underlying issues is helping them reactivate their enthusiasm for life, which often means changing social circles and making more constructive choices, in general."
At Passages Malibu - Addiction Ends Here™
About Passages Malibu & Passages Ventura:
Father and son team Chris and Pax Prentiss founded Passages Malibu in 2001. Its second location, Passages Ventura, first opened its doors in 2009. The two drug & alcohol abuse treatment centers offer an alternative to the 12 step/AA model of addiction treatment by utilizing a holistic program that focuses on the underlying issues of substance dependency, rather than attributing addiction to an incurable disease.
Both Passages Malibu and Passages Ventura accept insurance and each have earned the coveted Joint Commission (JCAHO) accreditation, which has only been given to 6% of the nation's behavioral health treatment programs.
Passages Malibu was named the #1 treatment center in the world by Healthcare Global, one of the "Most Luxurious Places to Dry Out" by Forbes magazine, and the Huffington Post recently acknowledged Passages as a center that "caters to a high-end crowd, with many CEOs, entrepreneurs and high-powered professionals among its clients."
The co-founders are also authors of an acclaimed series of addiction treatment books, including their groundbreaking, flagship title, The Alcoholism & Addiction Cure.
For general inquiries about treatment, contact: 866-233-1753.
For media inquiries, contact:
press(at)passagesmalibu(dot)com