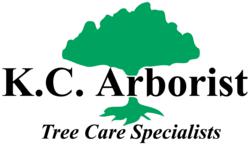 Pruning not only makes your shrubs and trees look better, when done properly, it makes them healthier too - Brandon Hendrickson
Kansas City (PRWEB) June 28, 2013
Different trees and bushes require different pruning times. Which bushes should homeowners prune now for more flowers in the spring and which should they avoid pruning so they don't accidentally remove flowers that will bloom next year? KC Arborist of Kansas City has some easy-to-follow tips:
Pruning for Size And Shape Control - If the plant is deciduous (sheds its leaves annually) and full sized or even overgrown, summer pruning will slow its growth and help keep the desired size and shape. If the plant requires aggressive pruning, cut it back partially in the summer and then again in the winter to avoid over pruning and stunting its growth.
Pruning to Remove Old Growth - Deciduous flowering fruit trees and shrubs and faded flowers on shrubs that bloom all summer long can be pruned in summer as well. Summer flowers come from buds formed on new growth so you won't be trimming off next year's flowers. Needle-leafed or broad leafed evergreens can also be pruned.
Pruning to Enhance Flowering - Spring flowers come from buds that formed the preceding summer. If you prune them too late into the summer or in the fall, you will remove flower buds. Prune spring-blooming plants soon after they finish blooming. Prune plants that bloom in mid to late summer in winter or early spring.
For more information about tree and shrub care, visit http://www.kcarborist.com.