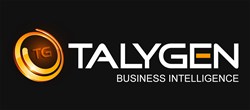 Harold Saini, Chief Program Manager of Talygen, stated, "We have made Talygen the most advanced Business Management Automation package in the industry today"
Palo Alto, California (PRWEB) June 27, 2013
Talygen, the world's leading Business Management Automation application, today announced the launch of the new upgraded version of its bestselling application. Talygen's unparalleled new offering includes a stunning new touch friendly interface along with brand new modules and features like CRM, Client Invoicing, Expense Tracker, Approval Module, Knowledge Base, Ticketing System, HR Module with Vacation/Time-off management, File Storage along with many other enhancements like updated reports, currency setup, stronger password policy, weekly limits and detailed task time tracking for a user. The updated interface has been designed from the ground up to be touch friendly and very intuitive. Along with this update Talygen has also launched new applications. Talygen has updated its iPhone, Android, Blackberry and Windows phone apps. This update also includes new versions of the the desktop applications in Linux, Windows and Mac, which are used by companies to capture screenshots for their work diaries.
Harold Saini, Chief Program Manager of Talygen, stated, "We have made Talygen the most advanced Business Management Automation package in the industry today. Companies can run their entire business using Talygen. Processes and workflows that previously had to be managed manually or via individual software applications can now be managed via Talygen. This application is an amazing product for any business organization, big or small. You can manage every aspect of your business, employees, contractors, and customers. With its low per user cost and instant availability, it is the perfect fit for every business."
Each of the new modules further extends the impressive functionality of Talygen. With its dedicated focus on Business Management Automation, Talygen allows companies to keep automating and managing tasks that had previously consumed precious corporate resources. Each module has been designed to keep both ease of use and business process workflow in mind.
The CRM module is extremely helpful in keeping track of each lead and every account for a company. The sales team of an organization can track the lead from its initial stage until the lead is converted to a client.
An Expense Tracking feature has been added to Talygen to help companies and employees in tracking expenses. The expense tracker also helps track expenses that are reimbursed by clients. With its built in integration into the mobile app, employees can take pictures of their receipts and have them automatically attach to their expense reports.
The Approval Module helps in creating different sets of rules for the approval of various business processes like Time Tracking, Expenses and Leaves. This gives the company managers the ability to create different rules for different situations.
Talygen also helps companies in managing and creating their own Knowledge Base. Every company can create as many articles as they want for their custom Knowledge Base. This can be used by each user on day to day basis.
Another exciting new feature that has been added to Talygen is the Ticketing System. This allows the company to have its own automated process to handle issues. Users can open tickets and monitor the status of those tickets. These tickets can be assigned to the various levels of support inside the company.
The state of the art HR module helps in managing employees. With advanced features like applying for time off, tracking attendance, company calendars and pre-defining the holidays of the company, companies can now manage the attendance of their employees and help employees control their calendar.
Document Storage is another added feature that utilizes cloud based secured storage for a company. Storage can be divided among users and can be utilized according to their needs.
Talygen needs no installation as it is a pure web based Software as a Service (SaaS) and will work with any modern browser. It has been specially designed to work with modern touch friendly operating systems as well as all popular tablets in the 10" and 7" range, including iPads, Galaxy Tabs and other such tablets. Talygen also offers a state of the art app on iPhone, Android, Windows Phone and Blackberry to help keep its customers organized on the go. Desktop applications are available for Windows, Mac and Linux to help track time and screenshots for those organizations that want to do so.
About Talygen
Talygen is the worldwide leader in Business Management Automation. Talygen's integrated suite of services and processes allows businesses to manage all of their core workflows via our Software as a Service (SaaS) application. Talygen allows companies to automate, regulate and enforce their corporate processes. Talygen empowers businesses and their employees to manage the full set of corporate tasks without having to install specialized software for each of them. With its wide variety of features, easy to use concepts and enhanced functionality, it allows Corporate Managers and Employees to overcome common complications that cause unnecessary delays in their business.
Web Resources
Visit us at http://www.Talygen.com
Press Contact:
Talygen, Inc.
Harold Saini
650-800-3850
Media(at)Talygen(dot)com
228 Hamilton Ave
Palo Alto, CA 94301