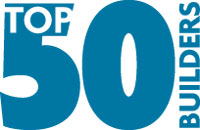 Ranked #28 in USA and #1 in PA
Coopersburg, PA (PRWEB) June 27, 2013
This year, for the 2nd year in a row, Pool and Spa News Top 50 rankings were based on four criteria: company revenue, customer service, references from industry colleagues and overall business excellence.
Because of Monogram Custom Pools' excellent rating in customer service, business excellence and strong trade references, they were ranked #1 among pool builders in Pennsylvania and 28th nationally. This places them in the top 1% of all pool builders.
Monogram has set the standard for customer service and building "state of the art, energy efficient pools." With zero complaints ever filed at the BBB, Monogram is also the only builder in the region to win the Better Business Bureau's Award for "Excellence in Customer Service."
Monogram is the most award winning home and pool builder in the Lehigh Valley and can be reached at 610-282-0235 or at http://www.monogramcustompools.com