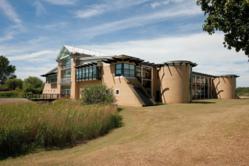 The need for businesses to increase exposure across digital channels is now becoming more accepted as an everyday requirement as opposed to being a marketing luxury
(PRWEB UK) 27 June 2013
"We have seen an increased demand for our services over the last 12 months both from existing clients looking to upscale their services and from new clients looking to work with us," said founder and Director Zak Jacobs. "At times this year we have been operating a waiting list for new clients to work with us and we are very aware that in a challenging climate this is a very fortunate position to be in. The new office and ability to grow our digital marketing team will enable us to not only serve a wider audience but also enhance our range of services including new training courses. The increase in enquiries shows that small business aren't all ditching their marketing budgets as some media might like to portray. The need for businesses to increase exposure across digital channels is now becoming more accepted as an everyday requirement as opposed to being a marketing luxury."
The new office is a refurbishment of a building originally built for the Ministry of Defence in Waterbeach, Cambridge. The building was recently taken over when the MOD moved out and a flurry of companies have since been moving into the customised offices. The Red Alien office will provide clients with an agency atmosphere away from the city center with easy access from the A14, Waterbeach station just 1 mile away, bus access and guest parking at the front of the building.
Jacobs goes on to say, "I was on the hunt for an office that would allow us to easily connect with our local Cambridge clients but also enable us to reach other clients in particular in London. It also had to be somewhere easy for staff to access and enjoy working in each day. The office is in a new business center with a concierge and some exciting plans for development". Other companies such as C3 and Arcam have already taken residence here. Our clients get to visit us away from the hustle and bustle of the city center so avoid traffic and parking hassles that go with being in Cambridge. We can offer a relaxing environment to connect with our clients and get to know their business and requirements."
Red Alien are a Cambridge-based Digital Marketing Agency that are passionate about performance specialising in Online Marketing; SEO, PPC and Social Media and serving SME's, charities and start-ups locally and across the UK. For further information about the company and services, go to http://www.redalien.co.uk.