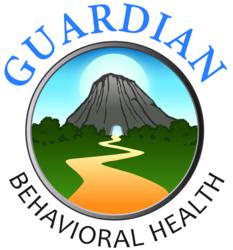 (PRWEB) June 27, 2013
Guardian Behavioral Health Foundation, a behavioral health services provider, is holding a series of educational workshops in July. These workshops tie into the foundation's mission of providing affordable mental health services for individuals and families, and develop learning opportunities for mental health professionals. Although Guardian is based in south Florida, their services are available to people nation-wide.
"In July, we are hosting two workshops that are geared towards educating mental health professionals about recent developments in their field," said Wendi Rabucha, CEO of Guardian Behavioral Health Foundation. "Participants will walk away with practical information that will better equip them to help the individuals and families who are living with mental illness."
The mental health field has been shaken by the release of the fifth edition of the American Psychological Association's Diagnostic and Statistical Manual of Mental Disorders, also known as the DSM5. Questions are flying about if and how this new manual will affect mental health diagnosis and treatment. To answer some of these questions, Guardian has recruited behavioral health services expert Dr. Tania Diaz, a well known Clinical Psychologist and Mental Health Counselor, to present "Bridging the Gap," an overview of the DSM5.
This workshop will be held on July 12th, 2013, from 9:00am to 12:00pm, and was developed for mental health professionals, marriage and family therapists, social workers, psychologists, psychotherapists, and case managers. The suggested skill level for participants is beginning to advanced.
Participants will learn to identify new DSM5 diagnoses and distinguish the changes to the diagnostic process. Furthermore, they will be able to summarize how dimensional measures may enhance a clinician's ability to assess symptoms and outline psychological conditions for further study. This workshop is designed to keep mental health professionals up to date on current research and information in a rapidly changing field.
In the afternoon of July 12th, Guardian will present a second behavioral health services workshop, "Psychopharmacology: Moods, Myths, Medication, and Mental Health." Recent statistics released by Medco Health Solutions indicate that more than 1 in 5 American adults takes at least one type of medication to treat a mental disorder. That is a 22% increase since 2001. What are these medications and their side effects? How effective are they?
The afternoon session will discuss these questions and more. With the rise in medications that affect mental and emotional functions, all behavioral health providers need to be up to speed with the latest information. This workshop will teach participants more about the latest anti-psychotic, anti-anxiety, anti-depressant, and anti-manic medications for specific health disorders. Participants will also learn how to communicate this information to their clients, reducing the misunderstandings about mental disorders in our society. This workshop is from 1:00pm to 4:00pm.
Registration is now open for both of these events. Both sessions will cost $25 each, which includes a three-hour workshop, refreshments, and 3 CEUs. Seating is limited, and the maximum capacity per workshop is 50. Register online at https://guardianbehavioral.org/events/ or call 1-800-338-5770 to learn more about our behavioral health services.
###
If you or someone you love is suffering from a mental illness and is facing financial obstacles to services, please call us at 1-800-338-5770. At Guardian Behavioral Health Foundation we provide access to low-cost or no-cost mental health services through a variety of community mental health centers and professionals. We also offer educational workshops for families and professionals.