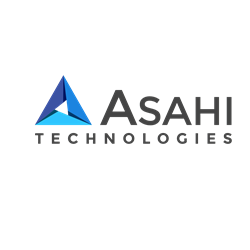 By adopting a comprehensive approach we deliver visually appealing, interactive, and user friendly turnkey sites that drive traffic and generate better conversions.
New York, NY (PRWEB) June 27, 2013
A Turnkey website is a ready-to-use website with intuitively clear back end which helps businesses to easily maintain a website with apparent ease even after its development. Turnkey websites are predominantly useful for small entrepreneurs with limited resources and who rely more on digital and mobile media to make a mark for themselves. This "all-in-one" solution will certainly save time and money and help a typical brick and mortar business to get online, increase traffic and generate profits. The website comes with a built-in configuration and is sold as a fully operating, functional website, with pre-installed interactive and hosting scripts for affiliate programs, shopping carts, forms and much more. And to help businesses with the development of feature-rich, visually appealing turnkey websites, the NY based IT firm has announced turnkey website design services in New York.
Of late, turnkey website solutions are becoming more popular among business owners who like to have a customized website, without having to do it themselves. Turnkey web sites can get and keep business at the top of each search engine's results pages and thus are widely accepted as the cornerstone of a successful internet marketing campaign. By building a platform to connect a brand with potential consumers, a turnkey site is considered a great pick because of the low time and monetary investments involved. A striking feature of turnkey website is that it provides an opportunity for small business owners to make money by becoming "affiliated" with the internet giants that are already successful. With this, customers get added confidence as the website links are linked to recognized internet giants such as Amazon or Google Adsense.
At Asahi Technologies, the development team thoroughly understands the business needs, takes into account end-user requirements and accordingly builds the best turnkey websites that stand out in the online aisle. All the turnkey websites are coded according to best practices of web development and are SEO friendly. "By adopting a comprehensive approach we deliver visually appealing, interactive, and user friendly turnkey sites that drive traffic and generate better conversions", said Mr.Vinod Subbaiah, the CEO and Founder of Asahi Technologies.
The key features of the turnkey design services include:

Built-in SMO and SEO in every design
On-site and off-site SEO website tune-up
Social media integration and website development
SEM management and PPC ad campaigns
Landing page design and conversion optimization
HTML5, W3C, and CSS3 valid webpages
To help firms learn more about Turnkey Website Development Services, Asahi Technologies provides a free online consultation to clients letting them understand their development options.
About Asahi Technologies
Asahi Technologies is a New York based web design and development firm that provides software consulting and Web solutions to small and medium level businesses all across North America. Asahi Technologies specializes in responsive design, cloud computing, online marketing, mobile application development and open source technologies. Under the leadership of Mr. Vinod Subbaiah, who himself started his career as a software programmer, Asahi Technologies' team comprises of experienced software professionals having extensive knowledge of technology with B2C and B2B operations. The firm's headquarters is located in New York City, NY.