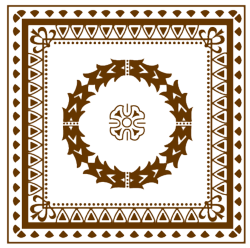 We are proud to be part of this event! Milan Jara, one of the owners said.
(PRWEB) June 27, 2013
The ESPN television broadcast is scheduled to begin with the first selection by the Cleveland Cavaliers at 7:00 pm Eastern Standard Time on Thursday, June 27, 2013. Top prospects expected to be selected early in this year's draft are Nerlens Noel of Kentucky, Victor Oladipo of Indiana, Otto Porter of Georgetown, and Anthony Bennett of UNLV.
Viewers can follow all of the exciting draft action from the Barclays Center in Brooklyn, New York, live on ESPN television or radio. You can also view the draft on ESPN television online at http://www.espn.go.com/nba/draft or listen to it on ESPN Radio at http://espn.go.com/espnradio/.
The NBA Draft set is the latest in a series of television broadcast sets that have been decorated with DecorativeCeilingTiles.net products. This tradition includes the Emmy® Awards, the American Country Awards, and the hit CBS television drama Elementary.
While they are most often used to decorate ceilings of both residences and businesses, these decorative tiles have also been used for backsplashes, photography backdrops and floors, and headboards for beds.
With headquarters in Florida and distributors and installers throughout the United States and select overseas locations, DecorativeCeilingTiles.net is the online leader in the sales of decorative ceiling tiles.