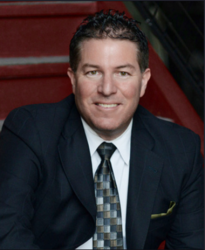 "We don't want to stop growing", Jennifer Payne, J & L Marketing
San Jose, CA (PRWEB) June 27, 2013
Angela Ferrara, Vice President of Sales and Marketing at The Marketing Directors, shares her advice, philosophy on sales and the most important skill needed to have a successful career as a sales leader with San Francisco Bay Area entrepreneur, Gary Michels.
On the nationally syndicated radio talk show, Gary Michels, leading motivational speaker and sales trainer, discusses straightforward sales techniques and strategies to improve skills and performance for business professionals and managers.
"The guests interviewed are typically in the top 5% of their field and provide real-world, practical advice", said Gary Michels. "Our guests are successful because they take challenges head on and the lessons learned are valuable."
Also appearing on the show is Henry Bedford, CEO of Southwestern. Henry Bedford began his career with Southwestern Advantage as a Student Dealer in 1972. Henry achieved a B.A. in Economics from The University of the South and an MBA from Southern Methodist University. He has had more than 30 years in sales and business management with progressive promotions within the Company.
When asked to identify the key skill that contributed to her success, Angela Ferrara said, "being able to identify and adapt to numerous personality types. It's a key element to interacting well with customers, clients and at home." In 2012, Ms. Ferrara was awarded Sales Manager by the National Sales and Marketing Council as well as the New Jersey Builders Association.
The talk show, "Turn It Up a Notch" can be heard on the Wall Street Business Radio Network in all time zones including Hawaii on Fridays online and on mobile on iHeart radio. Check local listings or listen to the podcast at http://theexpertradionetwork.com/gary-michels.
The Marketing Directors is a full service marketing and sales/rental organization specializing in new homes and recognized as a national leader in high density residential development serving many of the industry's most prominent developers across the United States and Canada since 1980. The company is led by founder Adrienne Albert, who was inducted into the National Sales and Marketing Council of the National Association of Home Builders (NAHB) Hall of Fame as a Legend of Residential Marketing in 2009 the first woman to be inducted into the "Hall" in its 16 year history. Jacqueline Urgo leads the NE operation. David Tufts leads The Marketing Directors, SE formed in 2007. The Marketing Directors presently represents condominium and rental developers in markets such as New York, New Jersey, Connecticut, Georgia, Florida, North Carolina and Toronto. For more information, call 212-826-8822 or visit http://www.themarketingdirectorsinc.com
Gary Michels currently serves as Co-founder of the motivational speaking, sales training company, Southwestern Consulting(TM), and speaks regularly on the Success Starts Now!(TM) seminar speaking circuit. Gary writes frequently for various organizations and companies on sales excellence and is the author of "Gettin' In and Gettin' Out, How to Get In Every Prospect's Door and Get Out with a Sale" and "Turn It Up A Notch Weekly". He conducts public seminars and sales conferences across the country, as well as individual sales training, sales coaching, and consulting. Clients that follow the program conservatively see a 15-20% growth within three to six months and 50% or more growth year after year as they stay in the program. If you want to increase profit margins; improve your sales team's confidence and competence; and produce more consistent sales results, contact Gary Michels at http://garymichelssalesmotivation.com/contact-us/