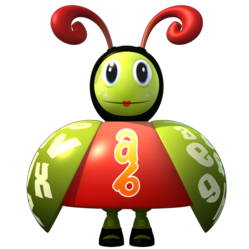 5 effective ways parents can teach their children essential reading skills to prepare them for school.
Chicago, IL (PRWEB) June 27, 2013
Reading Eggs, the online reading program for 3 – 13 year olds, has published 5 ways parents can teach their children essential reading skills to prepare them for school.
As one of the first steps towards reading success, the article advises parents to introduce their children to the alphabet, in particular how the letters of the alphabet represent unique sounds. Teaching children basic book handling skills and providing them with an understanding of story structure are also highlighted as key steps parents need to take when first teaching their children to read.
To help children expand their vocabulary, the article explains how singing nursery rhymes can not only help them learn new words but commit these words to memory. Actively engaging children in conversation is also highlighted as a crucial way for parents to expose their children to new words. The article also emphasizes the need for parent and child to set aside a regular reading time to help them apply and develop their newly acquired literacy skills.
More info at: http://readingeggs.com.au/articles/5-ways-to-teach-children-how-to-read
About Reading Eggs
Developed by educators with over 25 years of experience, Reading Eggs online lessons instruct children in the five areas crucial to literacy development – phonemic awareness, phonics, vocabulary, fluency and comprehension. Reading Eggs focuses on a core reading curriculum of skills and strategies essential for sustained reading success and is suitable for children aged 3 through 13. Since launching in the United States and Canada in 2011, Reading Eggs has signed on more than 500,000 subscribers and presented more than 15 million lessons in North America. The program has been purchased in over 169 countries.