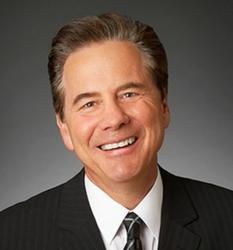 San Diego, CA (PRWEB) June 27, 2013
More than 300 local bicyclists took to the streets of San Diego this past weekend, in order to honor a fellow rider who was recently killed in Balboa Park. CBS reports that 3-year-old Jackie Price-Dunn lost her life following a bike accident inside the park's famed Velodrome, a 333.3 meter concrete track maintained by the City of San Diego Parks and Recreation Department.
According to CBS, the accident occurred last Tuesday, and was described by Jackie's coach as "a freak accident." Saturday's memorial ride—which was organized in part by Jackie's husband—took riders 36 miles along Jackie's favorite Coronado route. Athletes from competing race teams road side by side to honor her memory.
"It's pretty awesome," Jackie's husband told CBS. "It's good to see how many people my wife Jackie really impacted. She gave everything she had, everything she did, especially for working with other people."
According to San Diego bicycle accident lawyer Jeff Nadrich, "The cycling community in San Diego is truly inspiring, and the camaraderie among riders is unparalleled. This event was extremely bittersweet, but Jackie clearly left an indelible impression on local riders."
The details surrounding Jackie's death are still under investigation, as Velodrome riders are required to abide by very strict rules for safety. For instance, helmets must be worn at all times, and riders are required to ride in a straight line. Nadrich urges all riders to maintain caution when riding on a track or on any terrain. According to Nadrich, "Sometimes wearing a helmet isn't enough, and regardless of the cause, accident victims and families should always consult with a legal professional in the event of an accident. There are many variables at work, and victims and families should not be forced to suffer the burden alone if outside factors played a role in the crash."
About Nadrich & Cohen: Jeffrey Nadrich is a San Diego bicycle accident lawyer with Nadrich & Cohen, a California based law firm with offices in 18 locations across the state. The firm has offices in Arcadia, Bakersfield, Fresno, Irvine, Long Beach, Modesto, Oakland, Oxnard, Palm Springs, Redding, Riverside, Sacramento, San Bernardino, San Diego, San Francisco, San Jose, Santa Rosa, and Tracy. Nadrich & Cohen handles all types of wrongful death and serious injury accident cases, including auto, truck, bus, motorcycle, and bicycle accidents, pedestrian collisions, boating accidents, dog bites, defective product cases and nursing home abuse. Victims are encouraged to call 1-800-718-4658 for a free consultation with a Nadrich & Cohen attorney.
Sources:
CBS: Cyclists Ride in Memory of One of their Own; June 22, 2013
San Diego Velodrome Association: Rules/Info/Documents