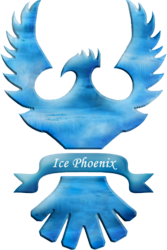 International Sales & Marketing, Value Driven - Client Centric
(PRWEB) June 27, 2013
2013 has been an eventful year so far for Ice Phoenix Ltd, with the launch of two new online platforms, and some very interesting projects for a number of international clients, the small company continues to prove that even in turbulent economic times success is still available to companies with a strong commitment to putting consumer needs first.
So what has this little company been up to in 2013?
This June, Iceland in Libya renewed their contract with Ice Phoenix Ltd. for the management of their online marketing in the region, Ice Phoenix Ltd's results also made a splash on national UK papers such as the Sun.
A FACEBOOK page in Libya is plugging best-sellers such as Iceland deep pan four cheese pizza, strawberry cheesecake and American style southern fried chips. It has over 45,000 "likes".
Read more: http://www.thesun.co.uk/sol/homepage/news/money/4921419/Iceland-supermarkets-Libya.html#ixzz2XOUp9mJr
Monsoon Accessorize in Libya; also renewed their contract with Ice Phoenix Ltd this June, having achieved great results with over 60,000 fans in a country where Facebook penetration is still relatively low especially with the female demographic which the brand is directed at.
Dune also renewed contracts with Ice Phoenix Ltd, having acquired over 50,000 fans in the same geographic region and a short span of time.
Sergent Major a french children's clothing brand has also taken on the services of Ice Phoenix Ltd starting this June and Ice Phoenix looks forward to assisting this brand in gaining a foothold in their target market.
May saw the official launch of the website Author's Promoter a site focused on promoting authors and providing author marketing and promotion services. The site is a platform developed, owned and managed by Ice Phoenix Ltd, their Facebook page has already acquired over 20,000 fans and continues to grow daily, the site featuring new authors daily.
This June another Ice Phoenix platform was launched; Characters World a site focused on character promotion for authors. Providing an innovative platform where readers can find a myriad of characters and learn more about them, helping readers choose books to read about characters they love.
2013 also provided Ice Phoenix Ltd with some very interesting marketing projects for private clientele in Russia, Portugal, United Kingdom, United States, Malta and Italy. The projects involved the preparation of extensive in depth market analysis and marketing plans and strategies for clients; as well as relevant marketing material, brand development and company portfolios.
The client businesses included, a Photo-voltaic power station; a Mixed renewable energy plant combining hydro, geo-thermal, wind and solar energy technologies to create stable power output (First of its kind); an oil drilling company, a large property development company as well as a major agri-business.
Furthermore Ice Phoenix Ltd has been involved with a number of projects in the sunny island of Malta, with platforms such as All Malta Online a local business site another platform Special Offers Malta and work on an E-commerce project for a local supermarket chain which will feature over 16,000 products as well as an innovative site for In House Butchers and other businesses based in the Maltese Islands.