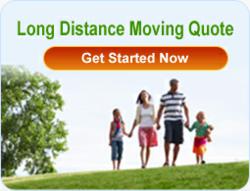 If making an international move, all worries can be put to rest by utilizing LongDistanceMovingCompanies.com.
(PRWEB) June 30, 2013
With globetrotting becoming a regular thing moving internationally has become normal for many high profile professionals. But the tension which comes with it can be handled easily now with the help of LongDistanceMovingCompanies.com who have good connections with movers all over the world.
Customized packages are always a good idea when moving internationally. These movers ensure that customers are provided with only those services required. Carrying delicate items abroad is quite risky, but the best international moving companies have skilled staff who packs the items and glassware perfectly in special boxes with adequate padding. Because careless packing can lead to huge losses for the customer, the moving company professionals also see to it that proper measures are taken for loading and unloading of the items. They make use of special equipment for loading bulky or unusual items, such as a large closet or a piano. In addition, customers can find specialty movers on LongDistanceMovingCompanies.com which deal with unique items. There are moving companies who move art, antiques and even house plants. They have specialized skills so that the items remain undamaged even after a move to another part of the world.
The correct type of boxes and packing material is used by the expert packers who understand the importance of even the smallest of item in a customer's life. These companies are also licensed and insurance and will offer the option of additional insurance, in order to protect all items from loss or damage during a move.
LongDistanceMovingCompanies.com has good knowledge of all the required formalities that need to be completed when transporting goods from one country to another. These professionals ensure that all the documents and papers are in place when the items are making an international move. By checking on the website, customers can opt for different moving services by going through the information provided. No cost quotes are provided with just a few clicks of the mouse. In addition, LongDistanceMovingCompanies.com affiliations with moving companies which have warehouses located in major cities of the world. This will ensure all storage needs are met, whether at the location the customer is moving from or moving to.
The companies listed on http://www.LongDistanceMovingCompanies.com will provide special facilities for containerized, hazardous and refrigerated material. If making an international move, all worries can be put to rest by utilizing LongDistanceMovingCompanies.com. Just a few clicks of the mouse and all options are readily available for customers.