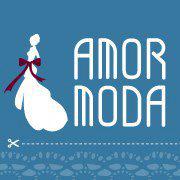 (PRWEB) June 27, 2013
AmorModa, a renowned company of wedding dresses, has recently released an elite collection of 2013 wedding dresses, and announced a special offer on these new wedding dresses. According to Eason Chen, CEO of this company, the promotion is up to 59% off for July, and all customers can enjoy the discounts before July 15, 2013.
AmorModa.com manufactures most of the wedding dresses that they sell both retail and wholesale offering the premium quality and affordable prices in the industry. AmorModa's designers are very creative and innovative, and they have incorporated the newest trends in AmorModa's wedding dresses, which are provided in different patterns and colors.
"We are excited to introduce our new dresses to clients. Each dress has an amazing value for the price. In today's highly competitive culture, we have paid much attention to the customer shopping experience. All our dresses are specially designed to meet the increasing needs for trendy wedding dresses. Our bridal gown prices range from $159 to $299, and the prices are much lower than those at a retail store," says, Eason Chen.
AmorModa is a leader in elegant women's dresses with an emphasis on wedding dresses and prom dresses. For a limited time, AmorModa is extending one of its best deals of the season, allowing all people to experience its trendy designs for less than half price off regular rates!
About Amormoda.com
Founded in 2008, Amormoda.com is a leading online store that offers wedding dresses, bridesmaid dresses, and other special-occasion dresses. The store has a group of designers who create elegant designs for customers all over the world. All dresses from Amormoda.com are available with free shipping.
For more information or advice, please visit http://www.amormoda.com/