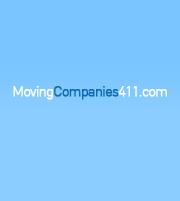 Movingcompanies411.com offer a variety of service options which enable an easy moving experience.
(PRWEB) June 29, 2013
Movingcompanies411.com is a state-of-the-art website designed to help people planning to move make informed decisions. The website will help moving customers make the best choices by choosing professional moving companies and now, they have included long distance moving companies in their directory of moving companies.
Long distance moves are more complicated than local moves. They require planning and coordination to ensure everything goes off without a hitch. This is how having professional moving help comes in handy. The long distance moving companies listed on the database have locations all over the country. This way, they can provide staff and storage facilities, if needed, in order to coordinate moving to a different state.
Movingcompanies411.com offers a variety of service options which enable an easy moving experience. The companies will generally have moving kits which are a great tool to help with packing and packing supplies. Also, if the customer requests it, the long distance mover will take responsibility for transportation, loading and unloading of the customer's items.
It is always best to compare estimates from several companies before making a decision. Also, the company chosen should be licensed, insured and have good prior customer reviews. Movingcompanies411.com already pre screened all companies listed on their site, so customers can be assured that all of these requirements are met. Doing research while selecting long distance movers can help home owners get experienced efficient help in their move. The Better Business Bureau (BBB) is extremely useful to find out details about the company under consideration and gives all the information required to evaluate the company and its reputation. Customers can also easily obtain contact information for the BBB on the http://www.movingcompanies411.com site.
Many long distance movers will also offer vehicle transport services. If not, customers can find other pre screened, professional auto transport companies listed online in the database. Movingcompanies411.com is simply giving the best service and options to help home owners with research in order to find the right moving company which matches their needs.