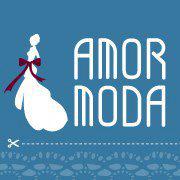 (PRWEB) June 27, 2013
AmorModa is a leading business of women's dresses. Today, the company announces a discount of over 60% on its new cocktail dresses that shine at the recent shows; the special offered is valid for registered customers only.
AmorModa is a well-known company in the fashion industry. All customers now have access to unlimited special deals simply by registering for free at the AmorModa's website. The rapidly evolving client-oriented dresses and services have helped AmorModa become one of the global leading suppliers of wedding dresses and special-occasion dresses.
"Many people know that this is a perfect business opportunity to buy cheap cocktail dresses now. Our cocktail outfits have received many positive reviews at the recent shows in Hong Kong, Shanghai, and other cities. These new outfits are guaranteed to come with high quality fabrics and dedicated craftsmanship. Everyone can enjoy a discount, up to 60% off, and the promotion is valid until July 15, 2013," stated, Eason Chen, a senior spokesman for AmorModa.com.
AmorModa.com is proud of its superior customer service. According to Eason Chen, "Customer satisfaction is always our priority, which is why we work so hard to offer a satisfying online shopping experience for our clients. Custom designs are also available here at AmorModa. Remember please: this promotion is for a limited time only."
About AmorModa.com
AmorModa.com is a leader in cheap wedding dresses, bridesmaid dresses, and wedding dress accessories. The reason to choose AmorModa.com is very simple: AmorModa.com offers high quality products at affordable prices, and their customer service is a top priority.
More information can be found at: http://www.amormoda.com/