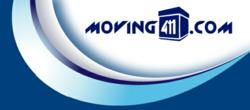 Moving411.com is a leading provider of internet moving resources helping customers move easily and offering all resources with the click of a mouse
(PRWEB) June 30, 2013
Moving411.com is an internet moving source that allows clients to move easily by providing them with useful moving details and suggestions. It also gives suggestions on how one can select efficient nationwide moving companies. Many individuals are selecting to move on their own and decrease moving costs. This moving option can be very cost-effective but its effectiveness is determined by the time and strength of the customer. This is because this type of moving is very time consuming and overall is more difficult than hiring a full service moving company. However the advantages include the cost savings and some people prefer to pack and transport their own items.
This is why http://www.Moving411.com now gives suggestions on how one can successfully move on their own. From packing and loading to renting and driving the truck. It is always a good idea to throw away or donate any items that are not being used. This will decrease the amount of items to be packed and loaded and save time and money. Another essential tip is to make a record of all items. This can be done with a computer or even simply write it down. Also, every box that is packed should have a record of what is inside, recorded in the log and on the box. Also, write on the box what it contains. This will help with unloading as it will be easier to place the items in the proper location. For example, if a box contains sofa cushions, write it on the box and when the truck is unloaded it will be simple to place the box in the correct room with the sofa.
It is essential to have the right packing supplies. This includes markers, tape, rope, boxes and containers. If using a full service company, most likely, these will be provided. If someone is attempting self move, these supplies can be easily obtainable online. Moving411.com lists professional packing and moving supply companies.
Moving411.com is an internet moving source that provides clients details that they may need for any type of move – local, long distance or international. It provides advice for customers who are doing a full service or self service move. In addition, all types of moving service companies which one might needs are easily obtainable on the site. Whether someone needs truck rental, storage facility or even auto transport, they can find pre screened companies listed. All companies have been pre-screened are licensed and insured.
Moving411.com is a leading provider of internet moving resources helping customers move easily and offering all resources with the click of a mouse.