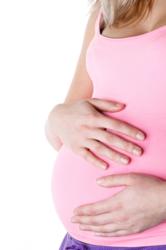 Use of iron in women during pregnancy may be used as a preventive strategy to improve maternal haematological status and birth weight.
London (PRWEB UK) 28 June 2013
A daily iron intake during pregnancy could be the best way of reducing the risk of underweight babies and weak babies who have premature births. A recent study published by British Medical Journal states: Pregnant women who take iron supplements every day have a much lower risk of giving birth to low-weight babies. At present, low iron intake is one of the main causes of anaemia during pregnancy and is one of the most common nutritional deficiencies worldwide. Prenatal anaemia not only increases the risk of underweight babies but also increases the risk of premature birth. The current status of premature birth is about 12% in US and UK. World Health Organisation estimates that there are about 32 million pregnant women globally who are affected by this condition. Young women, pregnant women and children have the biggest risk of suffering from iron deficiency. Although iron is not routinely offered to pregnant women in the UK, it very well could be that it is the cure to underweight babies and health problems for children later on in life.
The British Medical Journal Study analysed the results of over 90 randomised and cohort studies on prenatal iron use and prenatal anaemia. The research involved nearly 2 million women. Researchers found that in spite of increased iron intake several preterm births were not avoided, however due to the iron used increasing the mothers' average haemoglobin levels, the risk of anaemia for both mother and child was reduced. An analysis of cohort studies showed that there is a higher risk of low birth weight and preterm birth if the mother has anaemia in the first or second trimester of pregnancy. Researchers also found with further analysis that for every 10 mg increase in iron dose per day (up to 66 mg per day), the risk of maternal anaemia was 12% lower, birth weight increased by 12g, and the risk of low birth weight decreased by 3%.
One of the UK scientists on the team stated: "Our findings suggest that use of iron in women during pregnancy may be used as a preventive strategy to improve maternal haematological status and birth weight." More research is being explored to find a feasible and effective strategy for sufficient iron delivery, such as fortification and dietary diversification.
Increased iron intake could also help underweight babies have a better life when growing up. Another study by scientists at Umea University in Sweden was published on December 10th, 2012, in The Pediatrics which showed that giving iron supplements to low birth weight infants reduces the risk of behaviour problems later in life.
World Health Organization has recommended that pregnant women should take a minimum 60mg of Iron daily.
Resources:
http://www.medicalnewstoday.com/articles/262295.php
http://www.sciencedaily.com/articles/p/premature_birth.htm
http://www.sciencedaily.com/releases/2013/06/130620214037.htm
http://www.sciencedaily.com/releases/2012/12/121210080641.htm