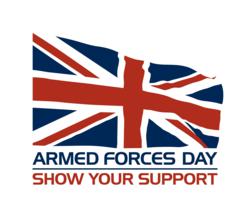 (PRWEB UK) 27 June 2013
In support of Armed Forces Day on Saturday 29 June, David Lloyd Leisure, Europe's premier health, sports and leisure group, is opening its doors to serving personnel and their families for the whole weekend so that they can spend some quality time exercising and relaxing together.
David Lloyd clubs across the UK will show their support for the public awareness day, recognising the contribution to the country made by our troops, by holding an open weekend on Saturday and Sunday, 29-30 June, giving access to premium facilities including tennis courts, indoor and outdoor swimming pools, state-of the-art gyms, wet spa areas and myriad classes.
In addition, David Lloyd Leisure is delighted to confirm its corporate discount to members of the Armed Forces has been extended further.
Martin Evans, David Lloyd Leisure's sales director, commented: "This is the first time that David Lloyd Leisure has awarded our corporate benefits to the Armed Forces, and we are delighted to do so."
"We are very proud to be able to offer the Armed Forces, who do an incredible job, the opportunity to access our unrivalled health, sports and fitness facilities throughout the 91 clubs in the UK and Europe at a discounted rate. Work-life balance is an important element of being able to do a job well and David Lloyd Leisure can play a part in keeping the forces personnel fit and healthy."
Rt Hon Jim Murphy MP, Shadow Secretary of State for Defence, said: "This is great news from David Lloyd. It will be really appreciated by Armed Forces and their families. It is a brilliant way to celebrate the Armed Forces and it is essential that all parts of our communities at home give to those who give so much on the frontline."
Rt Hon Sir Menzies Campbell MP commented: "This is a most valuable initiative and I congratulate the companies who have signed up to it. Our service men and women deserve nothing but the best. With an increasing emphasis on good health, access to a gymnasium can make a real difference to people's lives."
Rt Hon James Arbuthnot MP, Chairman of the Defence Select Committee, said: "I am delighted to stand behind this initiative. It shows that business as well as Parliament and the public at large are incredibly supportive of Armed Forces personnel."
To register for the Armed Forces Day open weekend and for further information on David Lloyd Leisure's corporate discount, go to http://www.davidlloyd.co.uk/promotions/armedforces.
ENDS
Note to editors: For further information about this press release and tennis interviews, contact the David Lloyd Leisure press office on 01707 289833/4 or email press(at)davidlloyd(dot)co(dot)uk.
About David Lloyd Leisure Group
The David Lloyd Leisure Group operates 81 clubs in the UK and a further 10 clubs across Europe. It has 450,000 members and employs 6,000 people. This includes an expert health and fitness team of over 1,800, while it contracts the services of more than 400 tennis professionals. Across all clubs, David Lloyd Leisure has over 150 swimming pools (of which half are indoor) and offers over 10,000 exercise classes per week. Every week 20,000 children learn to swim at David Lloyd Leisure and 14,000 learn to play tennis. Its racquets facilities are unparalleled with 700 racquets as well as 180 badminton courts and 140 squash courts. Additional facilities include health and beauty spas, club lounges with free Internet access, crèches, nurseries and specialist sports shops.