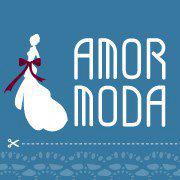 (PRWEB) June 27, 2013
AmorModa.com has prepared its July special deals for a long time. Today, the company officially announces its special offer on evening dresses for July. The promotion is designed to expand its market share and show appreciation to customers worldwide.
AmorModa.com's stunning designs of evening dresses sell well in the international market. According to Eason Chen, CEO of the company, their designers always discuss the designs with the clients via the internet or Skype. There has been an incredible amount of focus on what the customer ultimately wants, and the data collected will also help the global buyers.
"We are excited to launch the promotion. It is a party time now, and the demand for all kinds of evening outfits is huge. We aim to be the number one in the industry through a series of promotions," says Eason Chen.
At AmorModa, a consumer can give the company direct feedback through email or a phone call. This will maintain a level of public relations credibility for the company. The company also offers a rapidly expanding fashion accessories section, featuring designer handbags, shoes, lingerie, shape-wear, and others.
About AmorModa
AmorModa is a professional manufacturer and retailer of premium quality women's dresses, and is offering more than 5000 different styles of women's dresses (cheap prom dresses, cheap wedding dresses, etc.). Perfect customer support, premium quality, fast delivery, and competitive prices, are the reasons to choose AmorModa.
For more information, please visit: http://www.amormoda.com/