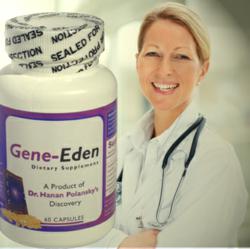 We call on the United States government to follow the example set by the Japanese government. It should engage independent scientists, and thoroughly investigate side effect claims without the involvement of pharmaceutical interests."– Mike Evans, polyDNA
Rochester, NY (PRWEB) June 30, 2013
The Japanese government has stopped supporting Gardasil, the HPV vaccine, due to parental fears of side effects. This is according to an article in the Asahi Shimbun published on June 15, 2013. (1)
As Medscape reported, "The Japanese government withdrew its recommendation to use human papillomavirus (HPV) vaccines in girls last week, citing concerns from the public about adverse effects." (2)
Mika Matsufuji is the head of a group of parents who say their children have suffered side effects from the vaccination. She said, "We welcome the decision not to recommend the vaccination even though it is a small step. Parents can decide whether their children should receive the vaccination or not." (1)
"Unlike the American government which appears to give weight only to the opinions of the medical community, the Japanese government seems to respect, and listen to its citizen's worries and fears. In America, parents' concerns appear to be routinely dismissed, and those who criticize the HPV vaccines are painted as fringe lunatics. The Japanese seem to have a much more reasonable approach." – Mike Evans, polyDNA
In Japan, "1,968 cases of possible side effects, including body pain, have been reported."(1) Because of these side effects, the Japanese Health Ministry set up a taskforce to investigate a cause-and-effect relationship between Gardasil and these adverse events. "The focus of the Japanese inquiry is not on injection-site reactions; instead, it is on systemic (affecting the whole body) reactions."(2)
"We applaud the Japanese government's decision. Investigating side effects of HPV vaccines is necessary to either confirm or disprove their existence. We call on the United States government to follow the example set by the Japanese government. The American government should respect the fears and concerns of American parents. It should engage independent scientists, and thoroughly investigate side effect claims without the involvement of pharmaceutical interests." – Mike Evans, polyDNA
In the meantime, polyDNA recommends Gene-Eden-VIR, a natural HPV remedy, to the American public. In a post marketing study, over 70% of Gene-Eden-VIR users reported a reduction in viral symptoms with no side effects. (3)
To learn more about Gene-Eden-VIR and HPV, or to schedule an interview with a polyDNA scientist, visit http://gene-eden-kill-virus.com/HPV-Remedy.php.
References:
(1) http://ajw.asahi.com/article/behind_news/social_affairs/AJ201306150057
(2) http://www.medscape.com/viewarticle/806645
(3) http://www.cbcd.net/Gene-Eden-VIR-Clinical-Study.php
(4) http://gene-eden-kill-virus.com/studies.php
polyDNA is a biotechnology company that develops dietary supplements using the unique scientific method developed by Dr. Hanan Polansky, which is based on Computer Intuition.
In addition to his unique scientific method, Dr. Polansky published the highly acclaimed scientific discovery, called Microcompetition with Foreign DNA. The discovery explains how foreign DNA fragments, and specifically, DNA of latent viruses, cause most major diseases.
polyDNA developed Gene-Eden-VIR , an antiviral natural remedy that helps the immune system kill latent viruses.