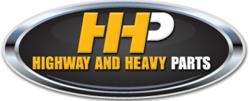 Midland, MI (PRWEB) June 27, 2013
Highway and Heavy Parts is pleased to announce the addition of a wide range of new products to their existing line of diesel engine parts. These new products include engine rebuild kits for Caterpillar C7 engines, cylinder head replacement gasket sets for Waukesha VHP applications, and engine overhaul rebuild kits for Cummins ISL & QSL models. The addition of these products to HHP's already extensive line of diesel engine parts has helped them expand their coverage of diesel engine applications and better serve the needs of the heavy highway industry.
Caterpillar Applications – In addition to expanding their coverage of the C7 engine, HHP has also added rebuild kits, inframe kits and cylinder head gaskets sets for the following Caterpillar Models: Model C12 Industrial ESN BDL, Model 3114, Model 3126 ESN's 55K & 6JK. They also offer rebuild kits for 3304DI and 3306DI engines and custom gasket sets for the C-18 model. Other product additions include new pressure and temperature sensors (part number 2842728) along with connecting rod assemblies for 3116 and 3126 engine applications (part number 2133193). Cylinder kits for the G3500 and G3520 models are also in stock expanding HHP's coverage for natural gas engine parts. HHP now offers roller repair kits for servicing fuel pump camshaft follower rollers for popular Caterpillar applications including 3304DI and 3306DI engines equipped with a new scroll type fuel system. These USA made kits contain a new roller and axle pin (part number 4P9832). High temperature turbo mounting bolts (part number 2N2765) are made in the U.S.A. and also have been put into stock.
Cummins Applications – HHP's coverage of Cummins diesel applications has also been expanded with the addition of both piston and engine rebuild kits for QSB3.9 and QSB5.9 models (part number 3957797) along with new oil cooler assemblies for ISX applications (part number 2892304). They've also added a number of gasket sets for ISB and QSB 4-cylinder 4.5L displacement rear gear train engine models (part numbers 4955356 & 4955357) along with new flat and roller tappets for ISB/QSB and ISC/ISL common rail engine applications as well (part numbers 3947759 & 3965966). The Cummins L10 line has now added piston cooling nozzles for articulated steel pistons (part number 3070218).
Navistar Applications – Added to HHP's ever growing line of Navistar engine parts where two new engine sensors for DT466 engine applications. The coolant sensor (part number 2644297) and back pressure sensor (part number 1840078C1).
For more information on these products or any other diesel engine components from Highway and Heavy Parts (HHP), you can visit their website (http://www.highwayandheavyparts.com) or call them toll free at (855) 447-7278 to speak with one of their qualified professionals. HHP specializes in rebuild kits, cylinder heads, camshafts, crankshafts, fuel injectors, turbochargers, and gasket sets for diesel engines. Coverage includes: Caterpillar, Cummins, Detroit Diesel and International engines for On-highway, Off-highway, Marine, Power Generation and Natural Gas Markets.