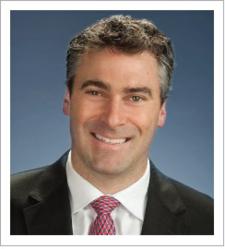 As an active life sciences investor, Ironridge Global Partners finds the OneMedForum well worth attending
New York, NY (PRWEB) June 27, 2013
Ironridge Global Partners, LLC, an institutional investor making direct equity investments in micro-cap public companies, will meet with senior management teams of presenting companies at OneMedForum's New York Forum on June 26-27th, 2013. The New York City Forum is being held at the Metropoitan Club at 1 East 60th Street (at Fifth Avenue), New York, NY 10022.
"As an active life sciences investor, we find the One Med Place Forum well worth attending," commented Richard H. Kreger, Managing Director of Ironridge Global Partners. "After a successful initial two years financing publicly traded micro-cap, we look forward to returning to OneMedPlace to meet with more emerging life science companies that could benefit from Ironridge funding. The OneMedForum New York City Conference has proven to be an impactful, professional networking and educational event, and we welcome the opportunity to meet with management of biopharma and medical device companies in an open communicative environment."
OneMedTV will offer live coverage of the OneMedForum public companies track on June 27th. Presentations begin at 8:00 am Eastern. The focus of this track is undiscovered companies that the organizers believe are well positioned for significant appreciation. To view the webcast, visit http://www.onemedplace.com.
About OneMedForum
Established in 2008, OneMedForum is the conference component of OneMedPlace, an integrated media platform that showcases the best ideas and innovations in health and medicine globally. The media platform also includes: OneMedRadio, OneMedTV, and OneMedSentinel, and a global database of emerging growth companies.
About Ironridge Global Partners
Ironridge Global Partners, LLC is an institutional investor, making direct equity investments in micro-cap public companies. Ironridge Global has completed over 50 transactions since 2011, ranging from under a quarter million to more than $15 million each, for Nasdaq, NYSE MKT, OTC Bulletin Board and Pink Sheets companies. Ironridge Global Partner's principals have handled several hundred billion dollars in public company financing transactions over more than two decades. Ironridge Global's extensive industry experience includes life sciences, energy, natural resources, consumer products, media and technology. To learn more about Ironridge Global Partners, please visit http://www.ironridgeglobal.com.
Contact:
Richard H. Kreger
Ironridge Global Partners, LLC
(203)349-2373