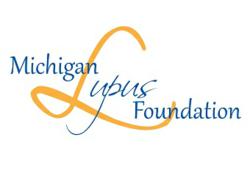 St. Clair Shores, MI (PRWEB) June 27, 2013
The Michigan Lupus Foundation announced their proud affiliation today with Vincent "Vince Swagnew" Agnew of the Kansas City Chiefs. Vince is a member of the National Football League (NFL) and is hosting his first annual football camp at MVP Fieldhouse in Grand Rapids, Michigan in mid-July. The proceeds of the Camp will benefit the Michigan Lupus Foundation and their Mission to improve the quality of life for those living with lupus through support, education, and research with the goal of finding a cure.
The 2013 Swagnew Game Breakers Football Camp will take place July 13th and July 14th from 8:00 am – 4:30 pm at MVP Fieldhouse located at 5435 28th Street in Grand Rapids. Campers in 5th – 12th grade are encouraged to attend the most action packed football camp in West Michigan this year. The camp will be led by a Georgia Training Alliance owner, David Irons Sr., and his coaching staff with well over 20 years of combined professional football and education experience. Additionally, current and former NFL players are expected to be in attendance and provide instruction to campers.
The cost of the Camp is $50 per day or $100 to attend both the Saturday and Sunday sessions. Vincent Agnew is a native of Grand Rapids and was a standout athlete at Catholic Central High School. He went on to play collegiately for Central Michigan University and in the NFL with the Miami Dolphins, Dallas Cowboys and the Kansas City Chiefs. The goals of the 2013 Swagnew Game Breakers Football Camp are to provide a superior football training product while addressing the growing demand for a safe, intelligent approach to world class sports, conditioning, and training by employing a comprehensive program that cultivates an athlete's innate talents.
In addition to tutoring local athletes on their physical, fiscal, and emotional development to promote stellar performance on and off the field, Vincent is honored to have aligned his Camp with the Michigan Lupus Foundation. Vincent's father, Darron Agnew, was diagnosed with lupus in 2007 and nearly died from the devastating disease in 2008. Vincent is passionate about the need to raise awareness for lupus and the efforts of the Michigan Lupus Foundation to raise funds for more clinical trials and conduct research to find a cure.
"Being a game breaker is not just about what you do on the field, it is also about how you live and think off the field," says NFL football player Vincent Agnew of the Kansas City Chiefs. "The Swagnew Game Breakers Football Camp is a wonderful opportunity for me to bring something big to the youth in Grand Rapids as well as recognize my dad and the many thousands of Michigan residents who are affected by lupus."
For more information on the 2013 Swagnew Game Breakers Football Camp or to register, please visit vincentagnew.com. Campers will have an opportunity to improve their football skills while supporting the search for a cure for lupus.
For more information on ways to support, donate or participate in the many services of the Michigan Lupus Foundation, please visit their website at milupus.com or contact their office at 800-705-6677.
Contact: Frank Mortl, III
Email: frank(at)milupus(dot)org
Released By:
Michigan Lupus Foundation
26507 Harper Avenue
St. Clair Shores, MI 48081