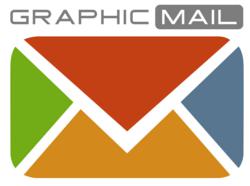 clients can see which of their newsletter performed the best and what aspect led to that
Geneva, Switzerland (PRWEB) June 27, 2013
A leading creative, PR, digital and brand building agency based in New York City; Gale Branding specializes in the fashion, beauty, sport and retail industry. The agency has a specific focus on brand and product launches, celebrity affiliations, strategic marketing plans, image development, events, sponsorships and product placement.
As one of the world's leading email service providers (ESP's), GraphicMail consistently partners with leading businesses to further grow their client's digital marketing campaigns. Being naturally forward-thinking, a relationship between GraphicMail and Gale Branding made perfect sense and in 2011 the global ESP signed Gale Branding as a client; the rest, as they say, is history.
GraphicMail's mobile and email marketing tools enable its clients to send out rich digital marketing newsletters and material to clients, adding to an already booming direct marketing environment locally. With newsletter and promotions sent out every month through GraphicMail's system, Gale Branding maintains direct engagement with their client demographic and grow their business through measured, segmented and powerful communications.
GraphicMail's reporting tools and especially the 'most popular' feature, whereby clients can see which of their newsletter performed the best and what aspect led to that, allow clients the means of analyzing and segmenting communications for more targeted mails in future. This is especially valuable when operating within the PR and Events environment, as sales are driven by statistical analysis and client segmentation.
As digital –and especially email – marketing continues to grow, GraphicMail offers its clients more than a decade's worth of experience. Recently voted one of the world's top 5 ESP's, GraphicMail has the expertise, experience and personalized support necessary for true engagement and valuable business to consumer relationships to bloom.