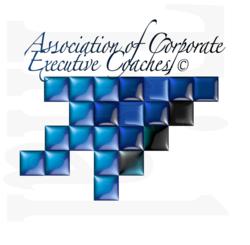 Maintaining high standards helps establish the ACEC as a signature corporate executive coaching organization, where those seeking to hire an executive coach at the top of the ladder will know who to contact — ACEC
New York (PRWEB) June 27, 2013
On the heels of awarding prestigious Thought Leader of Distinction honors to industry pioneers Dr. Marshall Goldsmith and Ms. Barbara Singer Cheng for their significant life contributions to the field of executive coaching, the Association of Corporate Executive Coaches (ACEC) today announced the specific path executive coaches must take in order to exceed their own levels of excellence by becoming an ACEC-certified Master Corporate Executive Coach (MCEC).
The ACEC believes that results-oriented MCEC certification and continuous education credit hours support coaching experiences, coach contributions to the profession; and academic rigor. Master Corporate Executive Coaches must be an ACEC member for a minimum nine-month vetting period during which time the organization grows familiar with a candidate's personal and professional strengths. Other requirements for credentialing include: a minimum of 10 years as a corporate executive coach; experience with budgets exceeding $1.5 million and/or the same amount in revenue growth; certification and experience in globally-accepted coaching assessments; evidence of having presented at a conference; published works; and recommendations from clients, and more.
"The ACEC's combined experience and academic focused credentialing standards evolved after a careful five year study of both the minimum and maximum requirements across a variety of coaching credentialing organizations. In addition, we looked at the typical profile of the coach using that certification along with their typical client." said CB Bowman, ACEC CEO. "As a young, rapidly growing organization, we're eager to assist the corporate executive coaching industry mature while taming aspects of its perceived Wild West-like atmosphere. Only executive coaches who meet all requirements are eligible for credentialing as a Master Corporate Executive Coach with the ACEC."
Membership in ACEC guarantees top-tier corporate executives coaches the deserving recognition of best in class as well as continued life-long learning (including the sharing of best practices both at home and abroad) and perhaps most importantly, opportunities for confidential peer-to-peer discussions regarding challenging client scenarios where one coach can become another's vital sounding board. Just as it's lonely on the top for C-Suite executives, so too, is the challenge of being at the forefront of a budding industry – an industry where coaches are have been handcuffed by the restrictions of client confidentiality resulting in an inability to share valuable lessons learned with their cohorts.
Continued Bowman, "Maintaining high standards helps establish the ACEC as a signature corporate executive coaching organization, where those seeking to hire an executive coach at the top of the ladder will know who to contact — ACEC. It's exciting to see our group's success take flight and top-level corporate executive coaches support our goals and join our ranks."
To find out more about becoming a member of the Association of Corporate Executive Coaches, please click here.
About the ACEC
Founded in 2010, the Association of Corporate Executive Coaches has a unique global mission: To recognize highly experienced executive coaches and support their work worldwide through forums for continuous learning, collaboration, and community – while upholding rigorous admission and credentialing requirements for an industry that thrives on standards of excellence and impact on business ROI and leadership.