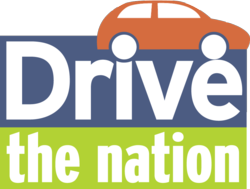 In the spirit of the summer season, we want to provide our readers with ways to look great and feel refreshed while enduring summer travel.
Orlando, FL (PRWEB) June 27, 2013
Drive The Nation, an online resource for travel planning tips and advice and a division of Dominion Enterprises, has released its Travel Summer Health and Beauty Guide. Featuring some of this year's most travel-friendly beauty products, Drive The Nation has partnered with various top national beauty brands to create its Summer Beauty Travel Guide. The guide features 20 great products that are sure to keep travelers looking and feeling their best.
"In the spirit of the summer season, we want to provide our readers with ways to look great and feel refreshed while enduring summer travel," said Brittany Minor, Drive The Nation editor. "With the support of some of the top beauty brands, we have produced a comprehensive guide that includes the best products available to on-the-go consumers."
Drive The Nation's Travel Summer Health and Beauty Guide features products from the best sunscreens to the most convenient lip color and hair products. Created as an online magazine for consumers, the guide includes information on why the products were chosen, where they can be bought, and tips on how to maximize the benefit of each. As part of Drive The Nation's partnerships with the featured brands, the company will also host various product giveaways for readers.
"The addition of our guide to Drive The Nation will give readers with one-stop shop for advice on summer travel and beauty," continued Minor. "Our team is excited to hear what our fans think and even more excited to host the giveaways!"
To find out more about Drive the Nation's Travel Summer Health and Beauty Guide, or the brands included, visit drivethenation.com/summerbeauty.
About Travel Media Group
Travel Media Group is a leading provider of marketing services for the travel and hospitality industry, enabling travelers to get the best possible price on hotel rooms. Started more than 30 years ago as the Exit Information Guide, a print publication dedicated to saving families and business travelers money on hotels and attractions, Travel Media Group's offerings have evolved to keep up with the times and today include brands like HotelCoupons.com and Drive The Nation, all designed to help travelers save time and money.
Through their print publications, desktop and mobile websites and iPhone, Android and iPad apps, Travel Media Group provides hotel savings in the U.S. for the last-minute traveler.
To learn more about Travel Media Group, visit http://www.travelmediagroup.com.
About Dominion Enterprises
Dominion Enterprises is a leading marketing services and publishing company serving the automotive, recreational and commercial vehicle, real estate, apartment rental, employment, parenting, and travel industries. Headquartered in Norfolk, Virginia, with 3,300 employees in the United States, Canada, England, Sweden and Italy, the company provides a comprehensive suite of technology-based marketing solutions, and more than 45 market leading websites. Millions of For Rent®, Employment Guide® and HotelCoupons.com® publications are distributed across the U.S. each year.
For more information, visit DominionEnterprises.com.