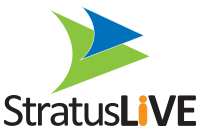 Bill's career has repeatedly demonstrated the capacity to successfully scale rapid-growth software companies...
Jim Funari, CEO
Virginia Beach, VA (PRWEB) June 28, 2013
StratusLIVE, the leading provider of Cloud-Based Fundraising and CRM solutions to nonprofit organizations, today announced that veteran technology and software-as-a-service (SaaS) industry executive William Donnelly will join the company's management team as Executive Vice President and COO. Mr. Donnelly brings more than 25 years experience building successful technology companies, including Salsa Labs, Vocus, CareerBuilder, and Best Software, Inc.
"I am pleased to announce today that Bill is joining the StratusLIVE executive team," said Jim Funari, co-founder and CEO. "He has repeatedly demonstrated the capacity to successfully scale rapid-growth software companies - from early stage through successful IPO. Given the accelerating demand for StratusLIVE software for nonprofits, the timing couldn't be better for us to work together."
Prior to joining StratusLIVE, Donnelly served as senior executive for a number of emerging growth SaaS companies, most recently with Salsa Labs, Inc. He previously served as a Senior Vice President for Vocus, a cloud-based marketing provider where he was a member of the executive team that launched their successful IPO in 2005. Prior to Vocus, Bill was Vice President of Sales and Customer Care at CareerBuilder, where he helped direct the company to an industry leading position as the fastest growing web-based recruiting service in the US. Prior to CareerBuilder, he was Senior Vice President of Sales and Business development for Best Software, where he helped guide the company through several years of sustained growth, a successful IPO in 1997, and subsequent acquisition by Sage Group.
"I am thrilled to join StratusLIVE as we serve our rapidly growing multitude of nonprofit clients," Donnelly said. "StratusLIVE is a true industry leader. Our goal is to provide the best, most innovative, and low-risk alternative to aging legacy systems prominent in today's nonprofit market."
StratusLIVE, LLC is a leading provider of Cloud-Based Fundraising and CRM solutions to nonprofit organizations.
StratusLIVE for Fundraisers is an enterprise-class Software-as-a-Service (SaaS) solution that provides comprehensive fundraising, constituent relationship management, financial processing for donations and pledges, distributions and payouts, campaign management, multichannel marketing, and advanced analytics. In addition, StratusLIVE for Fundraisers includes event and volunteer management, planned giving, data enrichment, and web-based portals for online gifts and workplace giving campaigns.
Architected as a true cloud-based solution, StratusLIVE software is mobile and social and is available anywhere, anytime, real-time through your browser, Microsoft Outlook®, and mobile devices. Leveraging the power of leading commercial platforms including Microsoft Dynamics CRM® results in a cost-effective, familiar, and easy to use relationship management solution for any nonprofit.
StratusLIVE is headquartered in Virginia Beach, VA with multiple offices throughout the United States.For more information about StratusLIVE, please visit http://www.stratuslive.com.
Contact
Chris Johnson
StratusLIVE
757-273-6324