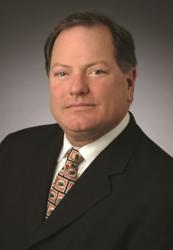 Dallas, TX (PRWEB) June 27, 2013
Jordan W. Cowman, a shareholder with international law firm Greenberg Traurig LLP, served as a business advisor to the International Labor Organization's (ILO) 102nd International Labor Conference in Geneva, Switzerland, held June 5-20. This year marked Cowman's fourth time to serve in this capacity. He was appointed by the U.S. Council for International Business.
The ILO is unique among UN agencies in that it has a tripartite structure with workers, employers and governments all having a voice in shaping international labor and employment policy and standards. The ILO functions as an international parliament on international labor issues. Founded in 1919 by the Treaty of Versailles, the ILO (http://www.ilo.org) became the first specialized agency of the United Nations in 1949.
"I am very honored to have served as a representative of the United States, and more specifically, of U.S. business, at the ILO's International Labor Conference," said Cowman.
Job creation, labor issues in supply chains, social protection, poverty, corporate social responsibility and corporate compliance were some of the topics discussed at the 102nd Conference. At the Conference, ILO delegates voted to lift the remaining restrictions on Myanmar, which centered around Article 33 of the ILO Constitution and the ILO's Convention on Forced Labor.
Of particular interest to US business, the ILO has embarked on its "Enterprise Initiative" to establish a platform for engagement with business. Under this Initiative, the ILO created a new Enterprise Department so that it can be better informed about, and more responsive to, the needs and realities of business.
Cowman cautions that US-based business doing business across borders should not ignore the ILO. "I encourage US businesses to pay closer attention to the ILO. I believe that the ILO's International Labor Conference provides U.S. business with a unique and important opportunity to frame international labor policy," Cowman said. "Having worked with the ILO for many years now, I am convinced that US business needs to better understand the importance of the ILO's influence on national laws regulating business, and take a proactive interest in this internationally-respected institution."
Recognized as a leader in the legal profession by his peers, Cowman is a frequent speaker and contributor to publications on corporate compliance and international employment and labor law. He is admitted to practice in New York, Washington, D.C. and Texas, and focuses his practice on international compliance and global human capital.
About Greenberg Traurig, LLP – Texas
Greenberg Traurig has more than 100 attorneys in Texas, serving clients from offices in Austin, Dallas and Houston.
About Greenberg Traurig, LLP
Greenberg Traurig, LLP is an international, full-service law firm with approximately 1750 attorneys serving clients from 35 offices in the United States, Latin America, Europe, the Middle East and Asia. In the U.S., the firm has more offices than any other among the Top 10 on The National Law Journal's 2012 NLJ 250. For additional information, please visit http://www.gtlaw.com