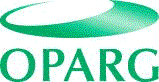 Colorado Springs, CO (PRWEB) June 27, 2013
OPARG, created in 2012 by Mitsubishi Kagaku Media (Verbatim), Pioneer Corporation, and Victor Advanced Media Co. Ltd. (VAM), is a professional association of optical archiving specialists throughout the world. OPARG is dedicated to promoting the benefits of long-term data archiving on superior optical media and drives, facilitating adherence to international standards while designed to ensure the quality, scalability, reliability, and compatibility of optical disc and drives for professional archiving needs.
"ASTI's professional archiving solutions incorporate both high quality optical drives and media that provide high reliability, longevity, and permanence of critical data. Joining OPARG was a natural fit for ASTI as both organizations are committed to the delivery of optical archiving solutions for long-term professional archive storage", stated Chris Carr, CEO, Alliance Storage Technologies, Inc. "We look forward to working with OPARG to advance the value of optical archive solutions for corporate and government initiatives worldwide."
ASTI has been developing and delivering professional archiving solutions that incorporate high-quality archive grade drives and media for over twenty-five years. These drives and media include UDO (Ultra Density Optical), MO (Magneto Optical), as well as CD/DVD and 12-inch technologies, which have been at the center of our highly reliable professional data archive library solutions. ASTI supports promoting the benefits of superior archive solutions, which aligns ASTI with the OPARG initiative.
ASTI firmly believes that optical storage is the best solution for addressing the regulatory mandates that organizations face as data growth increases and retention periods become longer and longer. The longevity of optical storage enables customers to invest in a long-term, resilient, and cost-effective archive solution that also addresses the need for discovery support and data authenticity.
"OPARG is very pleased that Alliance Storage Technologies, Inc. (ASTI) has joined the OPARG User Group. ASTI has long experience in providing professional data archiving solutions worldwide and will be a valuable member for OPARG where we promote the highest quality optical archiving solutions", said Sumitaka Matsumura, OPARG chairman.
About Alliance Storage Technologies, Inc.
Alliance Storage Technologies, Inc. (ASTI), established in 2003, is the leading source for professional data archiving solutions worldwide that meet and exceed regulatory compliance demands for secure, long-term data retention. These regulatory compliant systems preserve original data for extended periods (greater than 50 years) assuring archive data remains unaltered; a necessity for vertical markets such as Healthcare, Finance, Government, Insurance, and Legal.
At ASTI, we are committed to providing best-in-class support to our customers around the world. To find out more about ASTI and our data archive solutions, please visit us at http://www.alliancestoragetechnologies.com or call us at +1 719 593 7900.
Alliance Storage Technologies, Inc., ASTI and UDO are registered trademarks of Alliance Storage Technologies, Inc. The OPARG logo is a trademark of Pioneer, Mitsubishi Kagaku Media and Victor Advanced Media. All other product and company names herein may be trademarks of their respective owners.