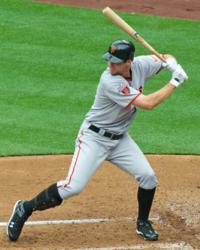 San Francisco, California (PRWEB) June 27, 2013
San Francisco Giants fans can now find their 2013 Giants tickets, news and schedule at http://www.SFGiants-Tickets.net.
Giants first baseman Brandon Belt has already passed his 2012 homerun number with a total of seven. Although his power hitting has been great, manager Bruce Bochy feels that his game can improve in other areas. Belt has indeed accomplished a lot this season, as he will be most likely toping his personal high of nine home runs in 2011. He also has lifted his batting average to .264 after starting off a little slow. It was not until April 23 that he cleared .200. Belt is only 25 years old and a small two years into his MLB career, meaning he has plenty of time to grow and improve. On top of his power hitting, Belt is an above average defender at his position. The value that he provides at first base coupled with his multiple home runs gives a certain degree of optimism for the Giants and their fans. Belt is very patient at the plate, but needs to continue to be making strides if he wants to be seen as one of the best. He is young, and therefore sometimes inconsistent in his hitting. He will string together a bunch of great hits, then go off on a month slump. It is obviously that Belt has potential and will be improving greatly in his years to come. To watch Belt hit one out of the park and see the rest of your favorite team play, visit http://www.SFGiants-Tickets.net. Here fans can find the lowest prices on the web for Giants tickets as well as a great customer service team. On the site, customers can also interact with friends and other fans on the Giants social media fan hub, made just for customer enjoyment.