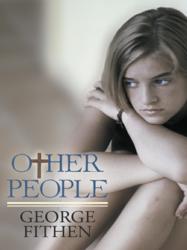 SPRINGFIELD, Mo. (PRWEB) June 29, 2013
With social media increasingly creating an easy path for bullying in schools around the nation, George Fithen lends a reversed view of those being bullied.
Following a small group of friends who are in the face of tragedy when one of their own is brutally assaulted, Fithen depicts their struggle to cope in his new book, Other People.
This fictional story aims to give society's fringe a voice and creates a social dialogue that vocalizes the life and emotions of those who are being bullied mentally, physically and spiritually. Offering teens support as they endeavor the difficulties of high school and being an outsider, Other People provides support for the rough moments in life, dealing with violence and insight into groups that are different from the norm.
"This story is based of my professional experience working with the voiceless people living on the fringe of society, and their journey to find salvation," says Fithen. "I wanted to showcase how one is never too far gone to share the grace and promises of God."
Fithen seeks to help the reader see the need for God in the dark corners of the world and inspire them to take that light to those who need it the most.
Other People
By George Fithen
ISBN: 978-1-44978-230-6
Price: (HC) $23. 60, (SC) $12.56, (E) $3.95
Available at http://www.amazon.com, http://www.barnesandnoble.com and http://www.westbowpress.com
About the author:
George Fithen grew up in St. Louis and currently resides in Springfield, Mo. He teaches GED classes at the nearby Ozark Correctional Center in Fordland and volunteers with Living Free Ministries for Life-Controlling Issues. In 2011, he was named the Ozark Correctional Center Educator of the Year. Fithen is a veteran of the United States Coast Guard and Coast Guard Reserves with an English degree from Southwest Missouri State University.
####