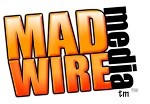 The numbers don't lie. When I heard that we could attract customers using keywords, we were on board immediately
Loveland, Colorado (PRWEB) June 28, 2013
According to Madwire Media, a leader in internet marketing, marketing statistics have proven certain methods to be more effective. Using SEO ratings to draw attention to a business, businesses will see a greater return on customers. In fact, Hubspot research shows 61% of global internet users research products online while 44% of online shoppers start with a search engine. Madwire Media reviews on the subject are pouring in every day. One client commented saying, "The numbers don't lie. When I heard that we could attract customers using keywords, we were on board immediately." To add to the proof in SEO marketing, research determined that 75% of people only view the first page of results on search engines such as Google. For this very reason, Madwire strives to rank clients organically within the top results.
Using the addition of blog posts to heighten awareness when it comes to online businesses has proven effective as well. When measuring the operative effects of blogging, 92% of companies who blogged multiple times acquired customers. In addition, 46% of people read more than one blog a day. Based on these studies, a business cannot afford to pass up the opportunity of posting blogs. Thankfully, Madwire Media reviews the best keywords for a particular business and is able to draw customers in. Because these posts contain fresh and new content, each one is unique and designed to entice a different demographic of people. Clients of Madwire Media are pleased with the results. In fact, there are 31% more bloggers than there were three years ago.
As we live in a public and information oriented society, social media has become the greatest craze. With Madwire Media, customers are noticing the effects of Facebook profiles, twitter accounts, and other platforms. Brands have seen a 65% increase in user engagement of interactive content with Facebook's new timeline. Connecting with customers has taken on a whole new meaning. Madwire Media provides the customized and interesting social media profile for clients in order to maximize their potential online. As the amount of views and viewers increase, the population that client is exposed to only multiplies.
ABOUT:
As the effects of online marketing and advertising are being measured and calculated, research has shown promising results for the attempts Madwire Media promotes. Blogging, raising ratings under the SEO tool, and promoting social media involving a business has proven to raise the amount of customers a business has as well as increase the attention put on a business. Through online marketing techniques, Madwire Media is able to highlight a business' services to the most appropriate demographic, leading to increased sales and profits. Feedback, numbers, and statistics from the esteemed online marketing expert, Hubspot, have proven Madwire's attempts in online advertising are effective and demand results.