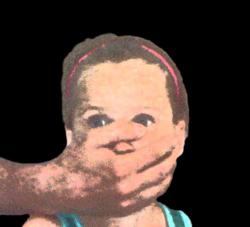 Once I explain what molesters are doing and saying, your children can recognize their tricks from a mile away and thwart their abuse.
Columbus, OH (PRWEB) June 28, 2013
What is the secret strategy child predators use to both attack their victims and keep them silent? According to author Steven Carr, the answer lies in the construction of strategic secrets the predators use to control the victim. After years of research on child predators, Carr believes he has found the Achilles heel that will turn the tables and finally empower kids against these villains.
"The most common abuser out there is the Groomer, and in every instance of abuse there is always a secret being leveraged against the child. Understanding the role of how "secrets" are used in the grooming process leading up to an attack, and how they intensify to keep the victim silent after an attack, is the key to wiping this crime off the map."
The term Groomer refers to a child molester who psychologically and emotionally "grooms" a child into a relationship of trust and vulnerability. Carr has identified three primary breeds of Groomers, each distinguished by the style of threat they use against children. Based on this understanding Carr derived his Predator S.T.E.P Identification System which alerts children they may be getting set up for an attack – or that the secret is merely a means of keeping the offender out of jail. He is offering to teach his system for free, to any and all parents, grandparents or caregivers who agree in return to teach it to their children. This education is delivered through a series of brief videos that are available on Carr's website, http://www.stoppredators.com.
With a degree in communication-psychology and a background in sales and marketing, Carr said he stumbled across the discovery while writing a book for his own children. He quickly picked up on the persuasive communication tactics being employed by child predators to manipulate these unaware children. "Defeating these predators is comparable to simply revealing the Lost Puppy scam previously employed by abductors," he added. "Once I explain what molesters are doing and saying, your children can recognize their tricks from a mile away and thwart their abuse."
In the United States, eighty-one times more children fall victim to sex abuse than do cancer. The most common age of abuse is between the ages of 7-13 and it is estimated that 25% of all girls and 16% of all boys will be sexually abused before they reach adulthood. Astoundingly, 90% of molestations and rapes originate from a perpetrator who is not a stranger to the child, but equally shocking is the fact that only 1-10% of the crimes are ever reported to authorities.
"Groomers are so good at this tactic that the average predator who targets girls will molest fifty girls before being caught and convicted, while those that target boys will molest 150 before being caught and convicted." Carr added, "While these monsters are trading legal advice, tips and best practices over the internet with one another – in essence, perfecting their craft -- our children are left with re-hashed lectures on Stranger Danger or ineffective programs like Good Touch Bad Touch. It's time we empower ourselves and our children against these pedophiles and stop this crime."
To learn the Predator S.T.E.P. Identification System, visit http://www.stoppredators.com.