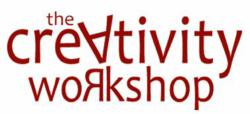 The only requirements for attending our workshops are curiosity and a desire to explore the creative spirit inherent to us all.
New York, New York (PRWEB) June 28, 2013
Officials with The Creativity Workshop announced today that all of its workshops in New York City will be taught by the organization's founders, Shelley Berc and Alejandro Fogel.
The husband-and-wife team is conducting workshops in New York on August 16 – 19, August 20 – 23, and October 18 – 21 in 2013, as well as February 21 – 24 in 2014. The workshops are in such high demand that the August 16 – 19 workshop has already sold out.
Ceci Glusman, spokesperson for The Creativity Workshop, said that Berc and Fogel have been teaching people in all disciplines about how to access, nurture, and expand their creativity for over 20 years.
She went on to state that Berc and Fogel believe creativity to be a common denominator of humanity, and they are passionate about educating individuals and organizations on how to develop this uniquely human gift.
Additionally, Berc and Fogel emphasize that many of the creative thinking processes that a scientist, a CEO, and an artist go through are very similar, even though the outcomes are as different as can be. As a result, the couple's workshops are filled with people from all different sorts of backgrounds and professional fields.
The Creativity Workshop founders themselves, Glusman said, have exercised their own creative muscles throughout their careers. Berc, who was Professor of the International Writing Program and the Iowa Playwrights Workshop at the University of Iowa from 1985 to 2000, has published two novels. And her many plays have been produced at such notable theatres at The American Repertory Theatre, Yale Rep, and Seattle Rep, among others. Fogel, a native of Argentina, is a multimedia artist. His paintings, photographs, and other works of art have been exhibited in museums and galleries around the world, as well as featured in private collections. Both Berc and Fogel have received numerous awards and honors.
Fogel and Berc, Glusman said, believe that in the right atmosphere and with the right tools anyone can tap into the creative stream that runs through us all.
"We are all born creative, curious, and hungry to explore the world around us," she said. "The question is how to keep those qualities alive and flourishing as an adult. That is the goal of The Creativity Workshop and the raison d'être for all its exercises and teachings."
"The only requirements for attending our workshops are curiosity and a desire to explore the creative spirit inherent to us all," Glusman emphasized.
The Creativity Workshop offers its interactive creativity courses all over the globe, in such cities as Provence, Barcelona, Florence, Singapore, Dubai, Prague, Dublin, and Crete.
For more information, including a schedule of upcoming workshops, please visit: http://creativityworkshop.com/newyork.html
About The Creativity Workshop
The Creativity Workshop is based in New York City and is taught around the world.
The Creativity Workshop was established in 1993 by educator and writer Shelley Berc and multimedia artist Alejandro Fogel. The organization is dedicated to teaching individuals and groups about creative processes.
Contact Details:
The Creativity Workshop
One Columbus Place
40th Floor Suite N40F
New York, NY 10019
Tel: (212) 203-3252
Email: questions(at)creativityworkshop(dot)com
Source: The Creativity Workshop
###