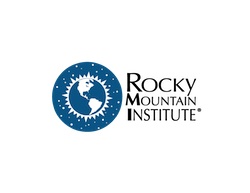 "As a GSA contract holder, RMI can collaborate with governmental decision makers and inspire federal projects."

-Elaine Gallagher-Adams, RMI senior consultant
Snowmass, Colorado (PRWEB) June 27, 2013
Rocky Mountain Institute is pleased to announce its listing on the General Services Administration (GSA) federal schedule under Facilities Management—Energy Consulting Services (GS-21F-0130Y), allowing the organization to  collaborate with all government entities and drive greater impact through its building efficiency projects.
As a GSA contract holder, RMI is now pre-qualified to work directly with military, federal, state and local agencies, Streamlining the contracting process opens more doors for RMI to collaborate with governmental decision makers on key projects and scale its vision for transforming the U.S. to a fossil fuel free economy through efficiency and renewables.
"The U.S. government is the largest real estate owner in the country, which presents many opportunities for energy efficiency upgrades," said Elaine Gallagher-Adams, a senior consultant with RMI's buildings practice. "As a GSA contract holder, RMI can collaborate more effectively with governmental decision makers and inspire federal projects."  
RMI brings a diversity of services in sustainable design, energy efficiency, and integrated systems-based solutions to the GSA schedule, including past successes with the Byron Rogers Federal Office Building in Denver, Colo.; the GSA sustainable building study and life-cycle assessment in Baltimore, Md.; and the GSA Deep Retrofit Challenge.
About RMI
Rocky Mountain Institute is an independent, entrepreneurial, nonprofit think-and-do tank with offices in Snowmass and Boulder, Colorado. RMI emphasizes integrative design, advanced technologies, and mindful markets in fulfilling its mission to drive the efficient and restorative use of resources. RMI's strategic focus is to map and drive the U.S. transition from fossil fuels to efficiency and renewables by 2050. Please visit http://www.rmi.org for more information.