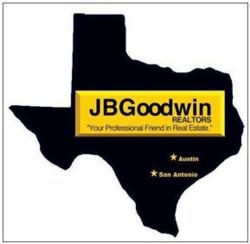 According to a spokesperson for the firm, "All of us at J. B. Goodwin have always made customer service our first priority, and we will continue to exceed the expectations of clients looking to buy or sell quality Austin homes for sale."
Austin, TX (PRWEB) June 28, 2013
J. B. Goodwin, a premier Austin real estate firm in the central Texas area, is pleased to announce a new wave of upscale apartment developments on East Riverside Drive. As part of its South Shore project, Grayco Partners is building the $200 million development and will begin accepting tenants in August of this year.
Recently, the market for real estate in San Antonio and Austin has been booming. The new East Riverside apartments are just some of the many additions to the area. Four towers west of Grayco's South Shore project will open in July, while 295 units of a nearby Lakeshore Pearl apartment project are going to debut in late 2014. There's also been a surge in commercial real estate, including Grayco's massive 42,000 square foot retail center beginning construction this fall. Homebuyers and real estate investors have a lot of San Antonio and Austin real estate to look forward to in the near future.
J. B. Goodwin is prepared to help. Known as "Your Professional Friend in Real Estate," the firm is a leader in Austin and San Antonio real estate. Whether clients are looking to sell property, find investments, or buy residential homes, the firm's agents have the expertise to make it happen. According to a spokesperson for the firm, "All of us at J. B. Goodwin have always made customer service our first priority, and we will continue to exceed the expectations of clients looking to buy or sell quality Austin homes for sale."
About J. B. Goodwin, Realtors
For more than 40 years, J. B. Goodwin has served the central Texas area by making real estate transactions as smooth as possible for their clients. With unparalleled knowledge of the area and the best customer service available, J. B. Goodwin is the obvious choice for any homebuyer, seller, and real estate investor in Austin, San Antonio, and the rest of central Texas. For additional information please visit, http://www.jbgoodwin.com/.