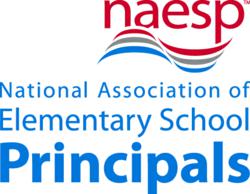 Alexandria, Virginia (PRWEB) June 28, 2013
The NAESP Foundation is hosting a fundraiser to benefit student leadership programs and promote literacy, leadership development, and community service. The fundraiser, Jeans & Jerseys, will be held in Baltimore on July 10 in conjunction with the National Associations of Elementary School Principals' (NAESP) Best Practices for Better Schools™ National Conference and Expo of the Year.
What: Education and youth literacy advocates are invited to attend a fundraiser featuring a silent auction, live music, and an address and book signing by best-selling author James Patterson. For the past decade, Patterson has been championing youth literacy, spreading the message that we all have a responsibility to get kids reading. "It is our job as parents to get our kids reading, and to help our educators as much as we can in this fight for our kids' futures," Patterson said. "NAESP knows how important this fight is, and I'm proud to say we're allies in this battle. The stronger our kids are as readers, the stronger they'll be as students, as employees, and as citizens. I can't think of anything more worthwhile than arming our kids with the skills they'll need to succeed in life."
Attendees are encouraged to wear jeans and their favorite team jersey. All proceeds from Jeans & Jerseys will benefit the NAESP Foundation's student leadership programs. Tickets are $50 each.
When: Wednesday, July 10, from 7:30 to 9 p.m.
Where: The Center Club in the heart of Baltimore, which offers panoramic views of the city's Inner Harbor.
100 Light St., Baltimore, MD 21202
NAESP's annual Best Practices for Better Schools™, which is being held June 11-13 at the Baltimore Convention Center, strives to provide principals with knowledge and experiences that will enrich them as education leaders and help them find new and innovative ways to lead students. In addition to the Jeans & Jerseys event, other conference highlights include a Community Service Day at John Ruhrah Elementary/Middle School, Teacher Leader Day, and dynamic addresses by U.S. Secretary of Education Arne Duncan, UMBC President Freeman Hrabowski, and teacher-wellness expert Adam Saenz.
More information about the keynote speakers and conference activities can be found at NAESP's conference website.
###
Established in 1921, the National Association of Elementary School Principals (NAESP) serves elementary and middle school principals in the United States, Canada, and overseas. NAESP leads in the advocacy and support for elementary and middle-level principals and other education leaders in their commitment to all children.