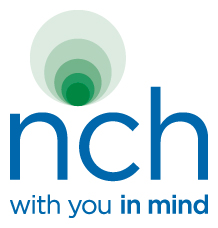 We offer a unique and effective way to quit and have helped hundreds of thousands of people to stop.
(PRWEB UK) 27 June 2013
According to an article published by The Mail on the 21st June 2013, seeing 10 adverts for tobacco can increase teenagers' risk of taking up smoking by almost 40 per cent.
The German research also found that seeing people smoke around 10 times a day can increase the chance of a teenager starting smoking by 30 per cent. Although such advertisements are banned in the UK, in Germany, tobacco advertising still takes place.
The findings support the decision to ban tobacco advertising worldwide in a bid to persuade teenagers to not try that first cigarette and subsequently become hooked.
Whilst there are adequate nicotine replacement treatments available, complementary therapies are becoming more widely available too. The National Council for Hypnotherapy offers hypnotherapy sessions to those looking to quit smoking. Using mind focused techniques, the hypnotist will engage the smoker and discover the reason why they smoke. The hypnotherapist will then work towards strengthening and increasing willpower and desire to quit. Explaining the process a spokesperson said:
"As an online hypnotherapist directory we aim to connect our qualified and professional members with locally based clients who are looking to quit smoking and feel as though they have tried every other way to stop. We offer a unique and effective way to quit and have helped hundreds of thousands of people to stop with techniques that can also be used to aid teenagers who may have been influenced by such advertising."
The National Council for Hypnotherapy continues to raise awareness of the benefits of using hypnotherapy.
NCH represents over 1800 hypnotherapy professionals within the UK and is committed to ensuring the highest possible professional standards amongst our members. Those looking for help with smoking, weight, anxiety, panic attacks, habits and phobias may be helped by local NCH accredited therapists, look for the NCH seal of approval on their websites. As one of the largest registers of independent Hypnotherapists, the National Council for Hypnotherapy (NCH) is actively involved with the Complementary and Natural Healthcare Council (CNHC) and strives to develop standards for the benefit of the profession, now and into the future.