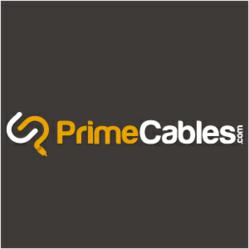 Lachine, QC (PRWEB) June 28, 2013
Primecables.com, a wholesaler/retailer of high quality cables & adapters, has recently added an exciting new collection of Toslink digital audio cables that comes with everything people need to entertain themselves with high quality digital Toslink audio solutions. There are more than 31 types of optical Toslink items on Primecables.com and audio lovers can easily find what they need. In contrast to standard stereo analog pairs, the Toslink solutions will not cause ground loops when the source and load are connected to different electrical circuits. Eliminating ground loops will maximize the signal-to-noise ratio for quiet backgrounds, improve reproduction of low-level detail, ensure optimum performance of the audio equipment and protect your equipment from damage. The Toslink interface also has immunity to environmentally induced noise, therefore the Toslink interconnect will not pick up electromagnetic interference (EMI) or radio frequency interference (RFI).
Primecables's showcase features a range of Toslink's interfaces and types. For example there are all kinds of Toslink to Mini Toslink cables available in different lengths. Toslink cables are widely used to connect devices like home theater receivers, digital signal processors, DAT machines, Divx players, DVD players, CD players, DSS receivers, DAT player/recorders, mini disc player/recorders, Sony Playstation 2 & 3, XBox, ALESIS or any components that use normal full-size Toslink optical audio connectors. With affordable pricing, these Toslink cables will meet the expectations of as many customers as possible.
With its latest reliable and affordable Toslink cables, Primecables.com attempts to bring in the new dimension in the world of its customers who want to notice the subtle differences in the sounds! The entire line of products can be viewed at http://www.primecables.com/c-1015-optical-toslink-audio-cables .
About Primecables.com
PrimeCables.com is a wholesaler and a retailer of custom cables and accessories for home theater, networking and more professional studios. We specialize in HDMI Cables and other Audio Video Accessories. We offer a wide range of products – Network Cat 5, Cat 6 & Cat7, HDMI, SVGA, DVI, USB, FireWire, Fiber Optic Cables, Speaker, and Security cables, video cables, audio cables, wall plates, computer cables, Apple Cables, Cable testers, and Cable Organizers.