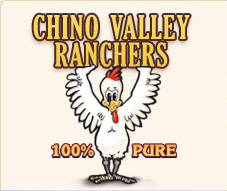 ...it seems like we're finding more and more positive effects from egg consumption at some level.
Arcadia, CA (PRWEB) June 27, 2013
Two recent studies, including a 2013 University of Connecticut research project, as well as a 2012 report published by Experimental Biology, of San Diego (CA), revealed that whole egg consumption may have positive effects on metabolic syndrome, a disorder estimated to affect approximately 25 percent of the U.S. population. Metabolic syndrome, which increases in prevalence with age, is a combination of various medical disorders that, when occurring together, increase the risk of developing cardiovascular disease and diabetes in both men and women. Recent research supports whole egg consumption's positive impact on metabolic syndrome.
Specifically, the 2013 University of Connecticut Department of Nutritional Sciences study showed that egg consumption improves lipoprotein profiles and insulin sensitivity, both of which are key factors to those suffering from metabolic syndrome. The Experimental Biology research from 2012 showed eating eggs as having "favorable effects" on maintaining HDL levels, also known as "good cholesterol," a key factor in coronary health. Additionally, the study revealed that egg consumption and high protein breakfasts actually increase satiety, a key component to successful short term and long term weight loss. Study details and methodologies can be found at: http://www.ncbi.nlm.nih.gov/pubmed/23128450 (pub. February 4, 2013) and http://www.eurekalert.org/pub_releases/2012-04/epr-enr042312.php (pub. April 23, 2012)
"The egg has been the subject of intense scrutiny for decades, and we definitely support this, as it is wise to closely examine any major food to determine its short term and long term health effects," commented Chris Nichols, Vice President of Chino Valley Ranchers. "As we come to discover more about the human metabolism, coronary system and overall physiology of the human body, it seems like we're finding more and more positive effects from egg consumption at some level. Eggs are one of the perfect foods nature has to offer, and we look forward the scientific community's continued research, as we believe that it will continue to discover more ways that eggs can be part of a nutritious, heart healthy diet."
Chino Valley Ranchers is a family owned and operated company located in Arcadia, CA and has been producing quality eggs for over 50 years. During this time, the company has constantly improved its ability to achieve the highest quality organic and cage free eggs for its customers. Chino Valley Ranchers offers many egg varieties, including organic, soy free organic, organic omega-3, organic DHA Omega-3, Veg-a-Fed, Veg-a-Fed Omega-3, Humane Harvest and Nutri-Fresh Fertile eggs. More information about Chino Valley Ranchers can be found on its corporate website at chinovalleyranchers.com or by calling 1.800.354.4503.