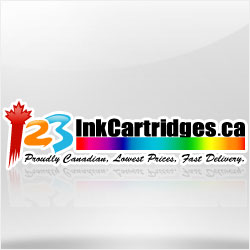 Montreal, Quebec (PRWEB) June 30, 2013
The number one source for printer ink cartridges and laser printer toner cartridges in Canada, 123inkcartridges.ca recently added the Brother LC103 series of cartridges to their massive inventory of products. Brother LC103 C/M/Y OEM Ink Cartridge High Yield is available in OEM condition. With a shelf life of 2 Years and a yield of up to 600 pages, this is combination of 3 ink cartridges. Brother LC103BKS OEM Black Ink Cartridge High Yield offers the same yield and has the same shelf life Brother LC103 C/M/Y.
Some of the other cartridges present in this series that are available at 123inkcartridges.ca include Brother LC103CS OEM Cyan Ink Cartridge High Yield that is a single ink cartridge available in the color cyan. The other two products are the single ink magenta colored Brother LC103MS OEM Magenta Ink Cartridge High Yield and finally, Brother LC103YS OEM Yellow Ink Cartridge High Yield.
All the remanufactured or compatible inkjet cartridges and remanufactured or compatible laser cartridges from 123inkcartridges.ca contain at least as much ink or toner as original manufacturer products. Some compatible inkjet cartridges contain as much as three times the amount of ink found in original inkjet cartridges. So no matter which make of printer you have, customers can be assured that this online distributer can help them to reduce their printing costs, and they can supply the lot.
More information about the Brother LC103 series of cartridges is available at the company's main site http://www.123inkcartridges.ca. The company has spent considerable time and effort in the research and testing of many brands of inkjet printer cartridges to offer the perfect solution for all printing needs. Along with a 30 day no quibble money back guarantee and fast delivery, 123inkcartridges.ca is renowned for their fast product delivery.
By adding new items such as the Brother LC103 cartridges to their list of available products, the company is making sure that all their customers have instant access to the best and the latest products. They have also assembled a friendly and knowledgeable Customer Service Staff who successfully meet the needs of a growing customer base.
About 123inkcartridges.ca
One of the fastest growing online suppliers of printer and computer related products, the full line of products of Canada based 123inkcartridges can be viewed online at http://www.123inkcartridges.ca. With more than 10,000 products in their catalogue that is constantly updated to include the best and the latest products, the company has the facilities to handle 100% of their product fulfillment. Interested and potential customers can also take a look at the other products that include, but are not limited to HDMI cables, office supplies, printer, cellphone and gadget accessories, and much more that are available at competitive prices.