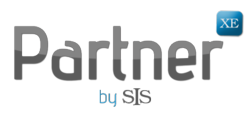 Because all of us at SIS can relate to the benefits of idea sharing and collaboration, we set about to make the conferences a reality.
Columbus, Ohio (PRWEB) June 29, 2013
Building on the momentum of a successful national conference last fall and a well-attended new user workshop in May, Strategic Insurance Software (SIS) will host the first Partner XE regional user workshop July 10.
The conference, which will take place at the Safeco Insurance facility in Fenton, Missouri, is being held in conjunction with the Partner XE User Group, the National Association of Partner Agents (NASPA). It is intended to help the independent insurance agents who use SIS' Partner XE agency management system maximize the benefits of their system.
According to Tami Scott, SIS Director of Client Services, the idea to begin hosting regional conferences stemmed from client feedback.
"Agencies wanted a forum where they could learn more about Partner XE's capabilities and share best practices," she said. "Because all of us at SIS can relate to the benefits of idea sharing and collaboration, we set about to make the conferences a reality."
In addition to the upcoming conference, a northeast regional conference is scheduled for the fourth quarter of 2013 and a national conference slated for spring 2014.
"Regional conferences like this one are a natural extension of our commitment to partner with our customers to provide the best agency management system and user experience," added SIS President, Alex Deak."The interaction among the users enhances the learning experience for all the attendees."
In keeping with SIS' practice of putting customer needs first, all topics on the agenda for the interactive conference grew out of suggestions made by participants. These topics include marketing, reporting, accounting, system shortcuts, and a preview of the upcoming Partner XE Version 2.0 which is due to be released this fall.
The format will be very interactive and user driven. The SIS team will be on hand to start the discussion, but the goal is for the agents involved to take the topics and run with them.
"This conference will be set up in a small group, open environment," Scott said. "SIS will focus on the capabilities of the system, however the agents often know best how to incorporate the system into their daily workflows. They have learned from experience. We want them to share that experience with others."
SIS would like to thank Safeco Insurance for sponsoring the conference.
About SIS: Headquartered in Columbus, Ohio, SIS is the team behind Partner XE insurance software – an innovative web-based insurance agency management system that helps independent agencies streamline workflow and grow their business. Built on a foundation of strong technology and exceptional service, we're moving forward with a constant eye on innovation that will make independent agents' lives easier. For more information, please visit http://www.sisware.com.