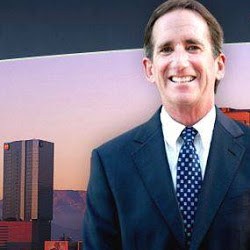 Los Angeles, CA (PRWEB) June 28, 2013
Los Angeles criminal defense attorney Robert M. Helfend has successfully secured a reduced sentence for a client who was convicted of corporal injury to a spouse. Mr. Helfend sought a reduction in the sentence given to his client by the Riverside County Court. In Case number BAF000774, Mr. Helfend's client was originally sentenced to 25 years to life in prison based on two prior violent felony convictions from the 1990's.
Mr. Helfend, who has practiced criminal defense in the State of California for nearly 30 years, successfully argued that his client's disciplinary history while in prison recorded no serious infractions, and that he no longer posed a danger to the community. The Court agreed and resentenced his client to a term of 8 years. Since Mr. Helfend's client had already completed 14 years of the original sentence, he was released immediately.
"My client served more than half of his original minimum sentence," said Mr. Helfend, While serving his sentence, my client demonstrated significant progress toward the goal of rehabilitation, and earned his right to rejoin the community."
Mr. Helfend's client was originally sentenced under the provisions of California's "three-strikes" law, which allows judges to sentence offenders convicted of three felonies to a term of up to life in prison. Late last year, California voters modified the three-strikes law with the passage of Proposition 36, which allows some individuals already in prison and serving life terms under the law to appeal for shorter sentences.
Proposition 36 does not permit inmates convicted of certain felonies, including rape, murder and child molestation, to appeal to a Court for a more lenient sentence.
About Robert M. Helfend
Robert M. Helfend is a practicing criminal defense attorney in Los Angeles, CA. His primary office is located at 22337 Pacific Coast Highway, Suite 309 in Malibu. He also has offices in Century City, Beverly Hills and Van Nuys. His practice provides federal criminal defense services nationwide, and California state criminal defense services for clients in Los Angeles and Ventura counties. Mr. Helfend is a graduate of the Pepperdine University School of Law and was admitted to the State Bar of California in 1984.